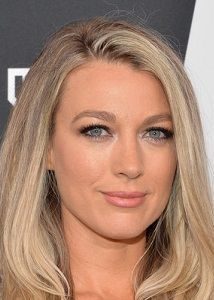 Natalie Zea debuted as an actress in 1999. During this year, she had roles in the low-budget films Macbeth in Manhattan and Lucid Days in Hell. In the 2000s, she first had one-time roles in the TV shows CSI: Crime Scene Investigation and MDs. She then starred as Gwen Hotchkiss Winthrop in the NBC soap opera Passions, which she starred in between 2000 and 2002. Afterward, she played recurring role Lauren Riley in The Shield.
Next, she joined the main cast of the short-lived series Eyes as Trish Agermeyer. Again, she starred as Karen Darling in the ABC drama Dirty Sexy Money from 2007 and 2009, gaining her wider recognition. At the same time, she had a role in the movie From a Place of Darkness. After Dirty Sexy Money ended, she played Jemma in 4 episodes of Hung. In the 2010s, she played ADA Meredith Kramer in The Defenders and Carrie in Californication.
From 2010 to 2015, she rose to greater fame courtesy of her role as Winona Hawkins in Justified. She simultaneously starred as Claire Matthews in The Following. Since 2016, Zea has also been starring as Robin Randall in the comedy series The Detour. In the movies, she's starred in The Other Guys, InSight, Grey Lady, and Too Late.
Apart from a healthy diet, the actress stays in shape by sticking to an active lifestyle. Even when she was younger, she's incorporated exercise into her life. This isn't to only lose weight or stay slim but to also feel great from the inside out. With this, she has since discovered both the physical and mental benefits of regular workouts — that's why she always finds her motivation to do it.
The Natalie Zea workout routine involves a combination of cardio, yoga, Pilates, and a bit of strength training. She also busies herself with sports and other outdoor activities whenever she has free time. And being a mom with a full-time acting career, living an active life comes with the territory.