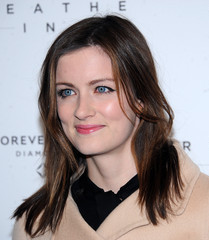 Hollywood star Anna Wood had her Hollywood beginnings in an episode of Cold Case. She continued landing one-time roles in several television shows, including Royal Pains, Brothers & Sisters, Mad Men, NCIS: Los Angeles, and House of Lies. As a movie actress, she debuted in the 2010 film Nice Guy Johnny. That same year, she acted in the short films Delusions of Love: A Case Study in Jealousy and 19th Century Formal Wear and The Layla Project.
Later in 2013, she starred in the television film Trooper, as well as played Nichole Frishette in several episodes of Deception. Wood went on to make notable guest parts in such shows as Reckless, Madam Secretary, The Following, and The Good Wife. In 2019, she starred as Maya Dobbins in the short-lived series The Code. Her latest role on the small screen was in an episode of Bull. Other film performances were in Negative Space and Chronicle, the latter of which she played the role of Monica.
Anna Wood practices a healthy lifestyle by staying active and eating clean. She exercises on a regular basis. During her busy days, she manages she squeeze in some time for short workouts. Proper nutrition is also an important part of her day to day. For this reason, she avoids processed foods, anything that's high in carbs and fat.
Already in her mid-30s, she understands the importance of choosing healthy foods, not only to maintain her weight but also improve her overall well-being. Some of her staple foods are fish, chicken, fruits, veggies, whole grains, and nuts. She also consumes complex carbs and foods that are high in fiber to feel full for a longer time. This helps her avoid hunger pangs and overating. Wood, however, doesn't follow any strict diets. She prefers to just keep it simple with foods that are nutritious.