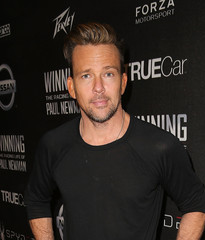 Sean Patrick Flanery:
$3 million
Sean Patrick Flanery is an American actor. In 1987, he made his film debut in A Tiger's Tale. In the '90s, he appeared in the films Frank & Jesse, The Grass Harp, Powder, Pale Saints, and Suicide Kings, among others. He also played Indiana Jones in a series of Indiana Jones television films, as well as played Elvis Ford in several episodes of The Strip.
He then gained attention for his role as Connor MacManus in the action film The Boondock Saints. In the 2000s, he starred as Greg Stillson in the TV series Stephen King's Dead Zone. He went on to play the title role in the movie Veritas, Prince of Truth. Flanery reprised his role as Connor MacManus in the 2009 sequel The Boondock Saints II: All Saints Day. More recently, he's performed in the movies Acceleration and Lady Driver. The actor is also best known for his role as Jacob Elway in Dexter.