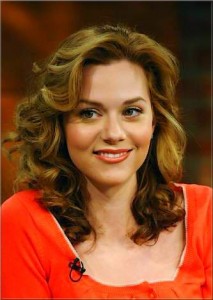 American actress Hilarie Burton started her career in the entertainment industry during her teens and got her break after becoming a VJ for MTV's Total Request Live. This earned her recognition and led her to appear in an episode of the popular show Dawson's Creek. Wanting to pursue acting this time, she auditioned and was cast for a main role on One Tree Hill. She began playing her character Peyton Sawyer in 2003, which made her even more popular along with the rest of the cast. After six seasons, she and her love interest on the show, Chad Michael Murray, left. She continued her work on the small screen after that, playing recurring roles in Forever, Hostages, and Grey's Anatomy, as well as a more significant role in White Collar, becoming the lead star's love interest in Season 3. Presently, she stars on the television series Extant. Aside from her work on TV, Hilarie has also acted on indie movies, such as in Our Very Own, Solstice, The List, and Bloodworth.
The former One Tree Hill is now also a mother of one to long-time partner Jeffrey Dean Morgan. Standing at 5'7, the 33-year-old actress is still slim as ever, looking like she's still in her 20s. What's her secret? Naturally, she's active and always on-the-go because of motherhood and her showbiz career, so there's that to keep her physically occupied that can also be likened to physical workouts. There's also her genes. Being so slim like her despite being a mother and in her 30s might mean that it's her natural body type.
However, it doesn't mean that she's complacent about her eating habits. She still makes sure her body gets nothing but nutrients from the foods she eats. Hilarie mostly stays away from processed foods and other unhealthy snacks. As much as she could, she eats healthy and clean. Being a busy woman like her, she relies on salads and fruits to keep her filled up and healthy at the same time. Of course, there are fruit juices and smoothies to help her freshen up as well. Additionally, she eats egg whites, fish, and broccoli to supply her body sufficient nutrients. She also drinks lots of water.