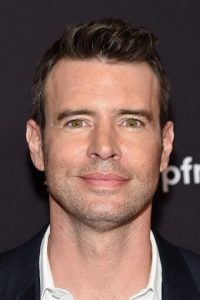 Hollywood actor Scott Foley first appeared in Sweet Valley High back in 1995. He next appeared in the television movie Crowned and Dangerous, after which he played Cliff Elliot in Dawson's Creek. His big break on television came after landing the part of Noel Crane in Felicity. He starred there from 1998 to 2002, gaining him mainstream attention. In the movies, he first appeared in 2000's Scream 3. He next had performances in the films Stealing Time and Below.
After Felicity ended, he starred as Sean Kelly in Scrubs. He also played the role of Adam Sullivan in the NBC sitcom A.U.S.A. He later landed the role of Bob Brown in the CBS series The Unit. He next starred in the miniseries The Last Templar and played Jeff in 4 episodes of Cougar Town. From 2010 to 2012, he starred as Henry Burton in Grey's Anatomy.
Simultaneously, he starred as Patrick Devins in True Blood and Henry Goodwin in The Goodwin Games. More recently, he became best known for starring as Jake Ballard in the ABC series Scandal. During this period, Foley guest-starred in the shows Undateable, Goldie & Bear, and Insecure. In 2019, he starred as the lead in the short-lived series Whiskey Cavalier. The actor also ventured into filmmaking with the 2014 feature Let's Kill Ward's Wife.
Scott Foley, for his role in Scandal, upped his physical training in order to improve his body, both in appearance and strength. "I have a set of resistance bands that I keep in my trailer. I will do planks during lunch. I will do whatever I can to get something in. I get there at 6 a.m. and sometimes I don't leave until midnight," said the actress.
Talking about his workout routine with his trainer, he said: "Getting into Gunnar's gym, it is usually about multi-joint movements with big weight. We will dig into squat presses and sled pushes. Sometimes I will step and walk laterally on a treadmill while holding weighted balls and making circular motions."