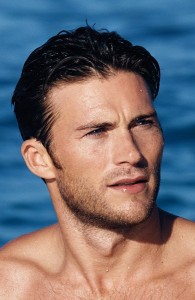 American actor and model Scott Eastwood didn't need an introduction. Being Clint Eastwood's son is sort of enough for him to get noticed. Despite this, Scott wants to establish his name in the acting industry in his own right, initially crediting himself as Scott Reeves so he could not be professionally associated with his famous father. His movie debut was in You Got Served (2004). Of course, he appeared in his father's films, Flags of Our Fathers (2006), Gran Torino (2008), and Invictus (2009). He was more prolific in the 2010s with a starring role in Texas Chainsaw 3D and a supporting role in Fury. His most recent film is the romantic drama based on the Nicholas Sparks novel The Longest Ride released in 2015.
Standing at 5'11, the model turned actor is a natural stunner. Now appearing in Taylor Swift's music video of her latest single Wildest Dreams, Scott only proved his predilection for creating enormous appeal. As shown in his roles on movies, Scott looks great with his lean and chiseled-looking body, which got him an offer to play Christian Grey in Fifth Shades of Grey, to which he refused. With this, fans wonder how the hottie stays in shape and what fitness rules does he live by to maintain his amazing physique.
Firstly, Scott acknowledges the fact that working out while eating unhealthy food is not something that ends up well. When it comes to training, he focuses on doing functional workouts. His secret is that he doesn't think about specifically enhancing his chest or his biceps. For him, it's all about muscle confusion or cardio mixed with weight training. He revealed he does more squats than he used to, claiming his lower body is as important as the upper one, thus, neither should be ignored in favor of the other. He basically starts his day working out. He either goes to a jujitsu class or go swimming and hit the gym.