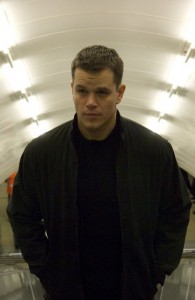 Notable actor Matt Damon got his major break in Hollywood for his work in Good Will Hunting (1997), both as the screenplay writer and the lead actor. He has since become known for his being a versatile actor, delivering excellent performances in Saving Private Ryan (1998), The Talented Mr. Ripley (1999), and Dogma (1999). His performances in the films Syriana, The Departed, and The Good Shepherd also won him critical praise. In addition to this, Matt has headlined box-office hits, which includes the Bourne film series and the Ocean's Trilogy. His most recent film is The Martian released in 2015. Matt has won an Oscar for Best Screenplay for Good Will Hunting, an award he shared with long-time friend Ben Affleck. He has also earned an Oscar nomination for the Best Actor category for the said film, as well as another Oscar nomination for the Supporting Actor category for his role in Invictus (2009).
Throughout his career, Matt has delivered amazing performances that made him one the bankable actors in the industry. Interestingly, despite being in a lot of action films, we haven't really seen Matt get all bulky for a role on a film. We've seen him make physical adjustments, sure, but not like Jake Gyllenhaal in Prince of Persia all bulked up. All he needed was to be fit, healthy, strong and agile for most of his roles, especially the action-oriented ones. Being in his 40s, it's not surprising if the actor is more careful of his physique now that he was before.
For one, the award-winning actor is highly fond of cardio workouts. He usually runs 13 miles daily, in which he finishes 6.5 miles in the morning and opts to finish the remaining 6.5 miles at night. Incredibly, he doesn't take a break from this routine as he performs this everyday. In addition to doing cardio exercises, Matt loves to do kickboxing. In addition, he undergoes weight lifting exercises, squats, and circuit training exercises to enhance his muscles. His goal is not to bulk his body up prominently, but only to feel fit, lean, and healthy.