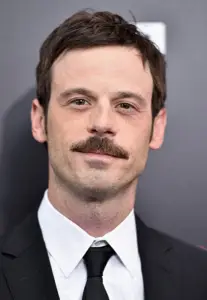 Hollywood actor Scoot McNairy first acted in the 2001 film Wrong Numbers. He next had roles in the movies Sexless, Wonderland, and D.E.B.S. Later in 2004, he had his first television role in an episode of Good Girls Don't… He went on to guest-star in Six Feet Under, Close to Home, and Jake in Progress. His first recurring role on TV was as Noel Liftin in Bones. At the same time, he had roles in the movies Herbie: Fully Loaded, Art School Confidential, Bobby, and In Search of a Midnight Kiss.
In the 2010s, he landed roles in several films, including Monsters, The Off Hours, A Night in the Woods, and Killing Them Softly. In 2012, he portrayed Joe Stafford in the Academy Award Best Picture winner Argo. His next performances on the big screen were in Promised Land, Touchy Feely, 12 Years a Slave, Non-Stop, The Rover, Frank, and Gone Girl. Afterward, he gained wider recognition for his role as Gordon Clark in the AMC series Halt and Catch Fire.
He starred on the show from 2014 to 2017. He next played Bill McNue in the miniseries Godless. In 2018, he started playing the role of Agent Walt Breslin / Narrator in Netflix's Narcos: Mexico. He also played Tom Purcell in the third season of True Detective. In addition, he played Wallace Keefe in Batman v Superman: Dawn of Justice, as well as played Bob Gilbert in Once Upon a Time in Hollywood.
Scoot McNairy works out and stays active to keep his body in top shape. "I bench 450, I squat 700, and I don't bat an eyelash at 500 pushups. But you'd never know it from looking at me," said the actor. He also considers his personal activities a form of workout. He enjoys sports, hiking, camping, and flyfishing, among others. "We always loved being out in the woods and camping and being in nature," he explained.