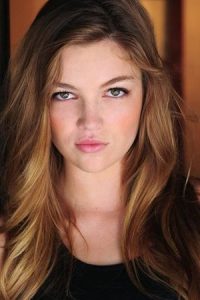 It was in 2010 that actress Lili Simmons had her career start. She's done so with a one-episode role in the show Zeke and Luther. She next appeared as Lola in the made-for-television film Geek Charming. Right after this, she made her movie debut in Fat Kid Rules the World. Subsequently, she got the role of Rebecca Bowman in the Cinemax series Banshee, which earned her wider recognition.
While starring in the show, she also acted in the films Bone Tomahawk and Dirty Lies. She also had a notable role in the HBO series True Detective as Beth, as well as guest appearances in Vegas and Westworld. Since 2014, she has been appearing in the show Hawaii Five-0 as a recurring character. Her latest work on television was as Natalie James in Showtime series Ray Donovan. She also starred in the 2017 independent film Bad Match.
The pretty and talented star maintains her overall fitness by working out regularly and by incorporating meditation into her daily lifestyle as well. Talking about meditation, she said: "I've been into chanting for years, and then I got into transcendental meditation. It's really amazing. It takes your stress away. It energizes you in the morning. If I can—which is really great on set if I'm working—I try to do it twice a day; once in the morning and once in the afternoon."
Apart from proper nutrition, she also strengthens her body through a physical workout routine. She even said that she can't go a day without exercising. "I try and do it every day. I have a trainer. I do weight-lifting mixed with a little bit of cardio. He kicks my ass. I love it! I couldn't imagine life without it. I think women are scared of looking too muscular and I think that's some bullshit. You still have a woman's body. Muscle is muscle, and it's good to be strong. I think it's the fountain of youth to be honest," she said.