Child Acting and Bold Breakthrough in Hollywood
Maggie Gyllenhaal was born on November 16, 1977 in New York City, New York to film director Stephen Gyllenhaal and film producer and screenwriter Naomi Foner Gyllenhaal. Her younger brother, Jake Gyllenhaal, is also an actor. She grew up in Los Angeles, California and attended Harvard–Westlake prep school.
After graduating from Harvard–Westlake, she moved to New York to attend Columbia University, where she studied literature and Eastern religions. In 1999, she graduated with a Bachelor of Arts degree. She then attended Royal Academy of Dramatic Art in London.
She made her feature film debut at the age of 15 with 1992's Waterland. The following year, she starred in A Dangerous Woman. Her next role would come five years after with the 1998 film Homegrown. All three films were directed by her father. Following her college graduation, she appeared in supporting roles in such movies as Cecil B. Demented and Riding in Cars with Boys.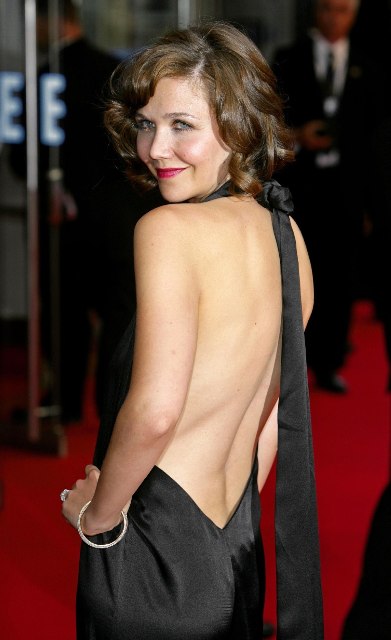 In 2001, she gained wider recognition playing her real brother's on-screen sister in the independent cult film Donnie Darko. She also began her career on theatre with her debut in the production of Patrick Marber's Closer at Berkeley Repertory Theatre. She has since performed in such plays as The Tempest, Antony and Cleopatra, The Butterfly Project, and No Exit.
Her major breakthrough came in 2002 with the black comedy Secretary. The film received positive reviews and Gyllenhaal's performance was also critically acclaimed, for which she also won the National Board of Review of Motion Pictures for Best Breakthrough Performance by an Actress. For her performance, she also earned her first Golden Globe and Independent Spirit Award nominations.
Also in 2002, she starred in the comedy-drama Adaptation. She later appeared as part of the ensemble cast in Confessions of a Dangerous Mind. That same year, she played a small role in 40 Days and 40 Nights. It was also around this time that she started a relationship with actor Peter Sarsgaard, a close friend of his brother Jake. In 2003, she co-starred with Julia Roberts, Kirsten Dunst and Julia Stiles in Mona Lisa Smile, where she played the role of Giselle.
She returned to independent films with Casa de los Babys (2003) and Criminal (2004). Also in 2004, she was invited to join the Academy of Motion Picture Arts and Sciences. She next starred in the HBO movie Strip Search and in the 2005 comedy drama Happy Endings where she also showcased her talent in singing and recorded two songs for the film's soundtrack.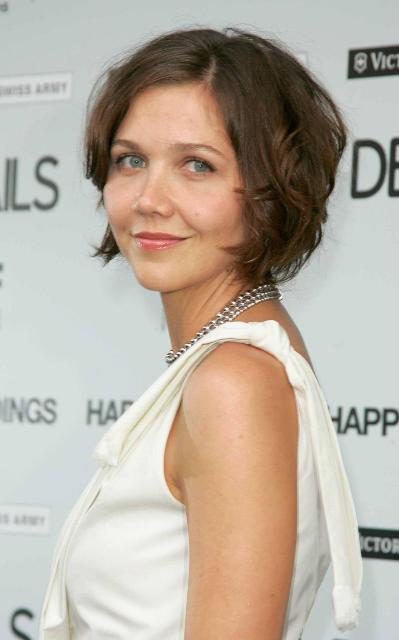 In 2006, she starred in a variety of motion pictures including Trust the Man, Stranger than Fiction, Monster House, World Trade Center, and Sherrybaby. For her role in Sherrybaby, she was nominated for a Golden Globe Award for Best Actress. That same year, she also announced her engagement to Peter Sarsgaard. In 2008, she replaced Katie Holmes as Assistant District Attorney, Rachel Dawes in the Batman Begins sequel The Dark Knight. It became both critically and commercially successful and with its $1 billion revenue, it became the fourth highest grossing film of all time.
On May 2, 2009, Gyllenhaal and Sarsgaard were married in a small chapel in Brindisi, Italy. That same year, she starred in the musical-drama Crazy Heart. The film was critically acclaimed and she also went on to earn an Academy Award nomination for Best Supporting Actress for her performance in the movie. She has since starred in such feature films as Nanny McPhee Returns, Hysteria, Won't Back Down, White House Down and Frank.
Cosmetic Procedure Claims
When the actress was spotted going to a doctor's office in Beverly Hills, plastic surgery reports immediately circulated on the web. It was further instigated when the actress sported a new look, that is bigger eyes and slimmer chin. Since then, people have been convinced that Gyllenhaal underwent eyelid surgery and chin reduction.
Aside from these procedures, she has also allegedly bought herself some botox injections and chemical peel. The result is a wrinkle-free face, notably flawless without any lines visible. Her bright and clear face is said to be the result of using chemical peel. Overall, it seems that the actress, if ever she did all these procedures, has achieved her goal because she currently looks great!