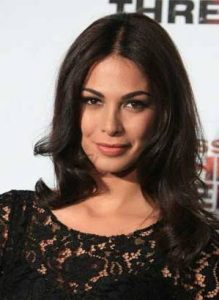 Israeli-American actress Moran Atias had her career beginnings during her teens in Israel. She then traveled to Germany where she started a modeling career. She later started an acting career in Italy. During her time in Italy, she gained recognition there for her performances in the movies Gas, Oggi sposi, and Mother of Tears. With her success there, she decided to expand her career in Hollywood. She went on to appear in 2009's Land of The Lost. Afterwards, she starred in the movie The Next Three Days directed by Paul Haggis. She next starred in the feature Crazy Eyes. She reunited with director Paul Haggis again for the movie Third Person. She also starred on the TV shows Crash and Tyrant with the former being executive produced by Paul Haggis, too. It only lasted two seasons.
The 36-year-old actress maintains her slender figure and great physique by following a healthy lifestyle. She mostly avoids eating processed and junks worrying that she'll gain weight and drain her energy. She focuses on consuming highly nutritious foods, such as lean proteins, healthy fats, whole grains, and fruits and veggies. Eating healthy has since helped her maintain her good shape. Aside from looking great, eating healthy has also helped her feel great from inside and out. She has sufficient energy that lets her work efficiently.
The beautiful actress does admit that she has indulgences, too. One of these is wine. She even said in an interview that drinking wine is one of her unhealthy habits. She also loves food, so she has cravings every now and then. In this case, she allows herself to dig in but she only does so in moderation. She doesn't allow herself to overeat since the results won't be positive. Besides, it'll ruin her efforts to try to stay healthy.