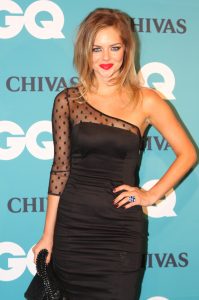 Samara Weaving is an Australian actress who's currently establishing her career in Hollywood. In the late 2000s, she first played Kirsten Mulroney in the popular Aussie series Out of the Blue. Soon after, she got her breakout role as Indi Walker on the soap opera Home and Away, getting her more popularity in Australia.
Following this, she made her movie debut in Mystery Road. Weaving decided to launch a career in Hollywood. In the US, her first acting job was the role of Heather in Ash vs Evil Dead. The Aussie actress then landed roles in some Hollywood movies. This includes Monster Trucks, Mayhem, Three Billboards Outside Ebbing, Missouri, and The Babysitter. Back on television, she became known for her performance as Nelson Rose on SMILF.
She continued her work in Australia, playing one of the main casts on Picnic at Hanging Rock. Very recently, Weaving starred in the feature films Ready or Not and Guns Akimbo. Her performance in the former was widely praised. She is set to star in the upcoming film Bill & Ted Face the Music, which will be released next year.
Apart from an active lifestyle, Samara Weaving stays slender and fit by eating right. She doesn't follow any particular diet, though for her, it's all about listening to what her body needs. "As cliché as it sounds, you've got to listen to your body," said the actress.
"If I go for three days of just having fruit and vegetables, I'll make a salad and a rice bowl for dinner and have lighter meals. The next three days I'll have pasta and more carbs and eggs benedict for breakfast."
She added: "I listen to my body and what am I really craving? As soon as you go, 'I'm going to diet for two weeks,' what you're craving is what you set out not to have." As for her indulgences? "I'm a sucker for cheese and salty food," said Weaving.