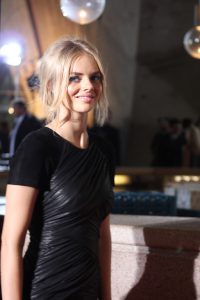 Aussie actress Samara Weaving debuted as Kirsten Mulroney in the Australian drama series Out of the Blue in 2008. Her breakthrough role was as Indi Walker on the long-running Australian soap opera Home and Away. She starred on the show from 2009 to 2013. Afterward, she made her feature film debut in the movie Mystery Road. She later pursued a career in the US where she first played Heather in 3 episodes of Ash vs Evil Dead.
Weaving went on to appear in the Hollywood films Monster Trucks, Mayhem, Three Billboards Outside Ebbing, Missouri, and The Babysitter. Between 2017 and 2019, she also starred as Nelson Rose on the comedy series SMILF. In 2018, she starred as Irma Leopold in the Australian miniseries Picnic at Hanging Rock. This year, she starred in the movies Ready or Not and Guns Akimbo. The actress will also star in the upcoming 2020 film Bill & Ted Face the Music.
With her recent performances in Hollywood, it's not a surprise if the media is already calling Samara Weaving the next Margot Robbie. As she starts to gain notice, her fans can only expect for a more flourishing career on an international level. Part of her work as an actress is also her dedication to her health. Prior to getting diagnosed for scoliosis, the actress ran a lot.
"I used to run a lot, I would run five to 10 miles a day, and I miss that a lot. It was sort of just trying to figure out how I could get the same endorphins. Running you can really take your mind off everything. It was almost like meditation," said Weaving. Now that she can run as much as she could before, the actress instead relies on yoga. "I normally do yoga and I'll do 10 push-ups and call it a day," said the Aussie star.