Musical Beginnings and Breakthrough with Like a Virgin
Madonna Louise Ciccone was born on August 16, 1958 in Bay City, Michigan, United States. She was raised in the Detroit suburbs of Pontiac. When she was five, her mother died of breast cancer at just the age of 30. She studied at Rochester Adams High School where she was a member of the cheerleading squad and became a straight-A student.
Following her graduation, she received a dance scholarship to the University of Michigan. She persuaded her father to give her the permission to take ballet lessons, and she was then convinced by her ballet teacher to pursue a career in dance. In 1978, she dropped out of college and relocated to New York City.
Since she only had little money, she worked as a waitress at Dunkin' Donuts and with modern dance troupes. She then began to work as a backup dancer for other artists. She became romantically involved with musician Dan Gilroy after they met on French disco artist Patrick Hernandez's 1979 world tour where she performed as a dancer.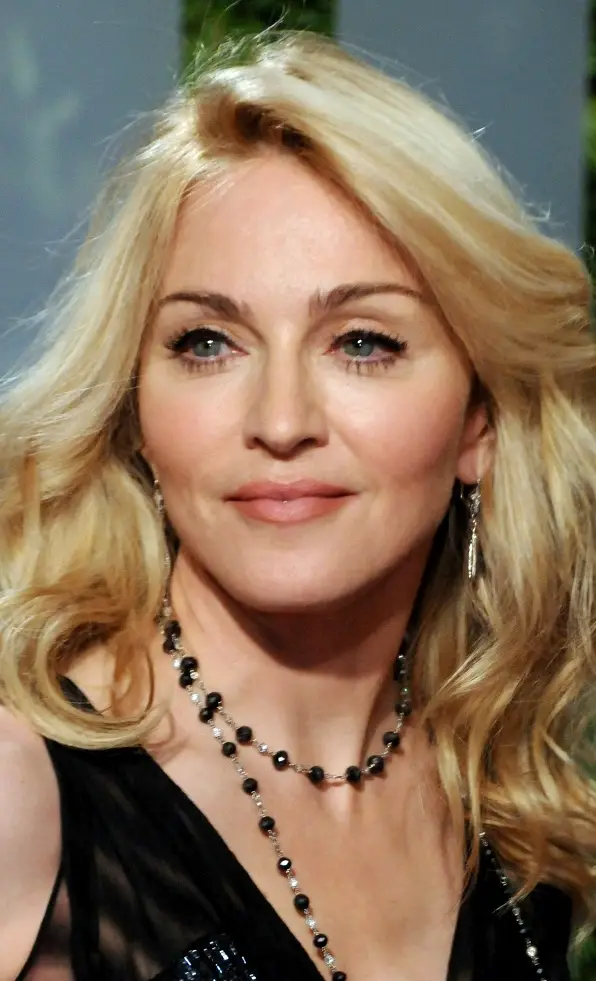 Together, they formed her first rock band called Breakfast Club, where she sang and played guitar and drums. She eventually left Breakfast Club, and with her previous boyfriend Stephen Bray as drummer, formed the band Emmy. Their music was impressive enough to catch the attention of DJ and record producer Mark Kamins, who arranged Madonna a meeting with Seymour Stein, the founder of Sire Records.
Following her signing a singles deal with Sire Records, her debut single "Everybody" was released in October 1982. Subsequently, she released her second single "Burning Up" the following year. Both singles became huge club hits in the US, peaking at No. 3 on Hot Dance Club Songs.
Her debut album, Madonna, was released in July 1983. It generated the hit singles "Borderline", "Lucky Star" and "Holiday", which became her first global hit. Her overall image in her performances and in her music videos influenced young girls and women and her style became one of the female fashion trends of the 1980s.
She received worldwide fame in 1984 following the release of her second album, Like a Virgin. It topped the charts in many countries and became her first No. 1 album on the Billboard 200. Its title track, Like a Virgin, peaked at No. 1 on the Billboard Hot 100 for six consecutive weeks. It also caught the attention of several organizations who complained that the song and its music video promoted premarital sex, and moralists wanted the song and the video to be banned.
She garnered much more attention when she performed "Like a Virgin" at the first MTV Video Music Awards (VMA) where she appeared on stage atop a giant wedding cake, wearing a wedding dress. The performance has been considered an iconic moment in VMA history. Her next hit was "Material Girl", which was promoted by its iconic music video as well. During the filming of this video, she started dating actor Sean Penn and married him on her birthday in 1985.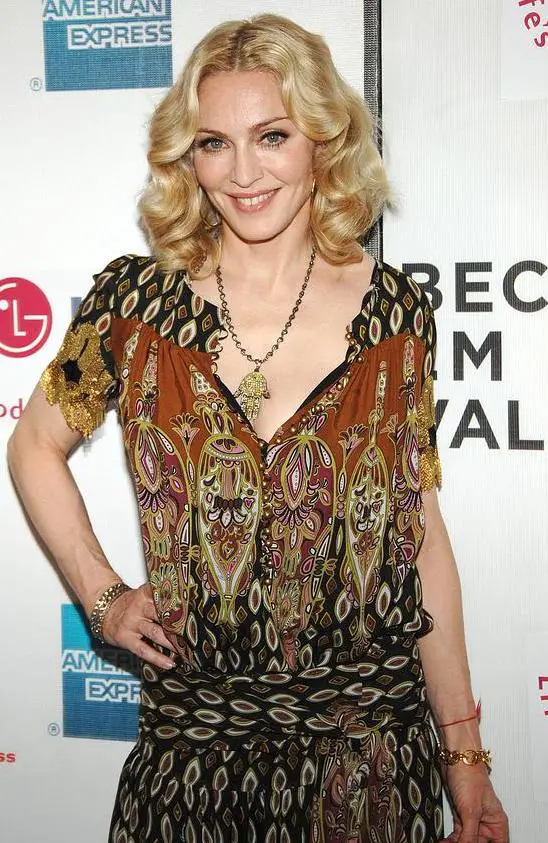 She then ventured into mainstream films in February 1985, starting with a short appearance as a club singer in Vision Quest. The film's soundtrack contained two of her singles, "Crazy for You" and "Gambler". The following month, she appeared in Desperately Seeking Susan, a film which used her song "Into the Groove".
She continued to gain acclaim and fame as a singer for her subsequent works including True Blue (1986), which was inspired by and dedicated to Sean Penn, Like a Prayer (1989), Erotica (1992), Bedtime Stories (1994), Ray of Light (1998), Music (2000), American Life (2003), Confessions on a Dance Floor (2005), Hard Candy (2008) and MDNA (2012).
Plastic Surgery Claims
In one of her interviews, she clearly stated what she thinks about plastic surgery. She stated, "I am what I am. And I don't like the idea of someone putting you to sleep then taking knives to you." She rather credits Kabbalah as to why she's focused on the inner rather than outer beauty.
Many people are not completely convinced and when an expert was asked for his opinion, here's what he has to say: Facial Aesthetic expert Dr. Andrew Douglas said, "I suspect Madonna has Botox injected. Her frown, forehead and crows' feet appear suspiciously smooth and she is without any of the lines you would naturally expect in a 52-year-old woman. She also shows signs of having had a facelift with some volume restoration at the same time, perhaps using collagen replacer or fat transfer. A clue is the crease under the eyes which travels out to the side of the face — this isn't present in pictures of the younger Madonna."
There's something about the singer's cheeks as well that people couldn't help but notice. She was noted for her hollow cheeks in her 40s but these days it seems that the Like a Virgin singer's face is fuller. Although she's a fan of Botox Baron Dr. Frederic Brandt, Madonna reportedly told friends that her popularly strict macrobiotic diet regime, that is eating grains as a staple food, along with vegetables, nuts and beans, should be credited for her fuller facial texture.