Early Career and Breakthrough with Charmed
Rose Arianna McGowan was born on September 5, 1973 in Florence, Tuscany, Italy. She started her career as a child model in Italy through her father's art contacts and had appeared in Vogue Bambini and several other Italian magazines. Her parents returned to the United States when she was 10, and they subsequently divorced.
She did not speak English until she moved to America. She spent her formative years with her father in Seattle, Washington, where she attended Roosevelt High School and Nova Alternative High School. At age 15, she officially emancipated from her parents. During her late teens, she began to pursue a career in film while enrolled in a beauty school.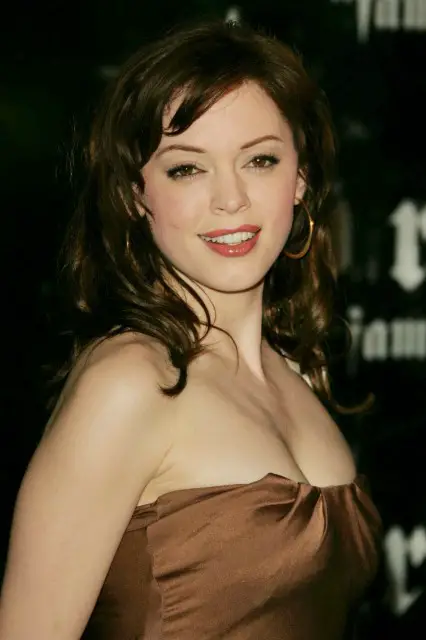 She made her first film appearance in 1992 with Pauly Shore's comedy Encino Man. Three years later, she garnered the critics' attention for her role in the 1995 film The Doom Generation, for which she was nominated for an Independent Spirit Awards for Best Debut Performance.
She was later cast in a supporting role in the 1996 blockbuster horror film Scream. She also appeared in some independent films including Southie, Going All the Way, and Lewis & Clark & George. In 1998, she starred in the dark comedy film Jawbreaker. Her role in this film earned her a nomination for Best Villain at the 1999 MTV Movie Awards.
She gained wider recognition in 2001 after being cast as Paige Matthews in the prominent television series Charmed, as a replacement to Shannen Doherty. She was offered to be a producer after the show's seventh season along with co-stars Holly Marie Combs and Alyssa Milano, but she turned it down.
In 2005, she portrayed singer Ann-Margret in Elvis, a Golden Globe Award-winning miniseries about the life of Elvis Presley. The following year, she played Sheryl Saddon in Brian De Palma's Black Dahlia. In 2007, she headlined Quentin Tarantino/Robert Rodriguez's critically acclaimed double feature Grindhouse. She appeared in both films, as go-go dancing Cherry Darling in Planet Terror, and as Pam in Death Proof.
She next appeared in the IRA thriller Fifty Dead Men Walking and caused controversy during its production when she said, "I imagine, had I grown up in Belfast, I would 100 per cent have been in the IRA. My heart just broke for the cause. Violence is not to be played out daily and provide an answer to problems, but I understand it."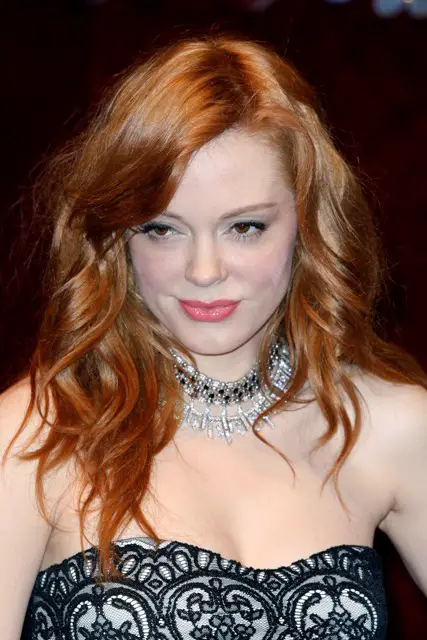 After her cameo in Machete and her appearance in Dead Awake, McGowan was involved with numerous films that ended up being cancelled. She signed to star in Black Oasis but it was affected by the 2007-2008 Writers Guild of America strike, resulting for the project to be put on indefinite hold. She was also attached to Robert Rodriquez's remake of Barbarella but it had been cancelled due to location problems.
Other projects that never came to fruition were the proposed film adaptation of the Sylvia Plath novel The Bell Jar and the proposed television series titled Women in Chains!. In 2011, she appeared as Marique, an evil half-human/half-witch, in Conan the Barbarian. That same year, she starred as Sonny Blake in Rosewood Lane.
Accident and Plastic Surgery
In 2007, McGowan suffered serious injuries in a car accident according to an article in the New York Post. Her car was struck by another vehicle and the impact caused her sunglasses to slice a flap of skin under her eye. She opted to acquire the services of a plastic surgeon to avoid long-lasting consequences from the accident, that is, to prevent scarring.
Given that the actress' reason for having a little nip tuck on her face was purely medical, many people believe that the procedure did not just fix the eye area, it seemed to change her entire face. With this, it was reported that she has also undergone face lift, fillers, cheek injections and even breast implants. The actress, however, only disclosed the surgery on her eye and has remained silent with regards other cosmetic enhancements she reportedly had.