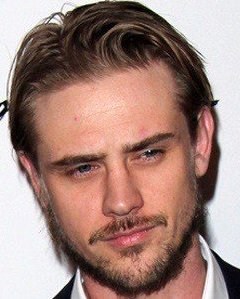 Boyd Holbrook first appeared as Denton Smith in the biographical film Milk. He next had one-time roles in the TV shows The Unusuals and The Beautiful Life: TBL, as well as in the TV movie Tough Trade. In 2011, he played the role of Mykail in the Showtime series The Big C. That same year, he appeared in the films The Reunion and Higher Ground.
He started landing more roles on the big screen during this period. He had performances in the films The Magic of Belle Isle, The Host, Out of the Furnace, The Skeleton Twins, Little Accidents, Very Good Girls, and Gone Girl. In 2014, he had a supporting role in the action-drama A Walk Among the Tombstones. He later starred the movie Run All Night. He went on to star in the films The Free World, Jane Got a Gun, Morgan, and Cardboard Boxer.
In 2017, he played Donald Pierce in the movie Logan. More recently, he had performances in the feature films O.G., The Predator, and In the Shadow of the Moon. Back on TV, he played William "Cap" Hatfield in 3 episodes of the miniseries Hatfields & McCoys. He then starred in the TV movie Behind the Candelabra and played Steve Murphy in the Netflix series Narcos.
The actor knew he needed to up his workout routine level to prepare for his role in Logan. But because he was also shooting Narcos at the time, he didn't have much time. Still, he managed to bulk up and increase his overall form.
"I had only about a weekend, so I had to start my training in Colombia. I didn't even have a trainer, so I'd do a sort of prison-yard workout. I used a pullup and dip structure and a bench I put in my bedroom so I could do 45 minutes in the morning, then come back after filming and do another hour and a half," said the actor about his training. "Plus, Colombia has hills everywhere, so I'd go for runs with my dog and do burst sprints," he added.