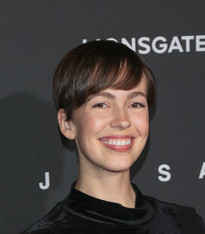 Canadian star Brittany Allen debuted in the 1999 TV movies What Katy Did and Restless Spirits. In the 2000s, she landed more roles on the small screen, mostly appearing in television movies. She then had one-time parts in such TV shows as I Love Mummy and Street Time. After this, she starred in the TV film Prom Queen: The Marc Hall Story. Later in 2008, she made her Hollywood film debut in the comedy feature The Rocker. At the same time, she guest-starred in Mayday and The Listener.
Allen went on to star as Marissa Tasker in the soap opera All My Children, which she starred in from 2009 to 2010. After this, she played recurring character Hazel MacDugall in the TV drama Bomb Girls. She went on to play Tirra in some episodes of Defiance. During this period, the actress also had performances in the films Dead Before Dawn, Extraterrestrial, Backgammon, and Farhope Tower.
In 2016, she starred in the movie It Stains the Sands Red, where she also served as executive producer. At the same time, she made guest appearances in Satisfaction, Played, Republic of Doyle, Warehouse 13, Saving Hope, and Schitt's Creek. In 2018, she appeared as Sabine Brighton in numerous episodes of USA Network's Falling Water. She recently played Charlotte/Popclaw in some episodes of Prime Video's The Boys. Also, Allen starred in the films Jigsaw, What Keeps You Alive, and The Prodigy.
Brittany Allen maintains a healthy body by following a clean diet plan. While she used to be careless when it came to her food choices, she now knows better. As a general rule, she limits her consumption of carbs and sugary foods. This means she rarely eats fast food, as well as processed meals and snacks. Instead, she has a simple yet nutritious diet plan that typically involves lean proteins from chicken and fish like tuna and salmon. In all her meals, she almost always has a big bowl of salad on the side to eat more veggies and fruits.