The Road to A-list Fame
Laura Jeanne Reese Witherspoon was born on March 22, 1976 in New Orleans, Louisiana, United States to parents otolaryngologist John Draper Witherspoon Sr. and nursing professor Mary Elizabeth Witherspoon. As a child, she lived in Germany for four years when her father worked for the U.S. military in Wiesbaden, Germany. She then spent her childhood in Nashville, Tennessee following her return to the United States.
At age seven, she was chosen as a fashion model for a florist's television ads. This experience prompted her to take acting lessons. At the age of 11, she joined in a Ten-State Talent Fair and went on to win the contest. She completed her studies from Harpeth Hall School in Nashville where she was also a cheerleader. After graduating, she enrolled at Stanford University where she majored in English Literature. After spending a year in college, she dropped out to concentrate in pursuing a career in acting.
In 1991, she attended an open casting call for the film The Man in the Moon, originally intending to try out for a small role. She was instead cast for the lead role, playing Dani Trant. Her performance was praised by critics and she received a Young Artist Award nomination for Best Young Actress. Later that year, she made her small screen debut with the made-for-television film Wildflower.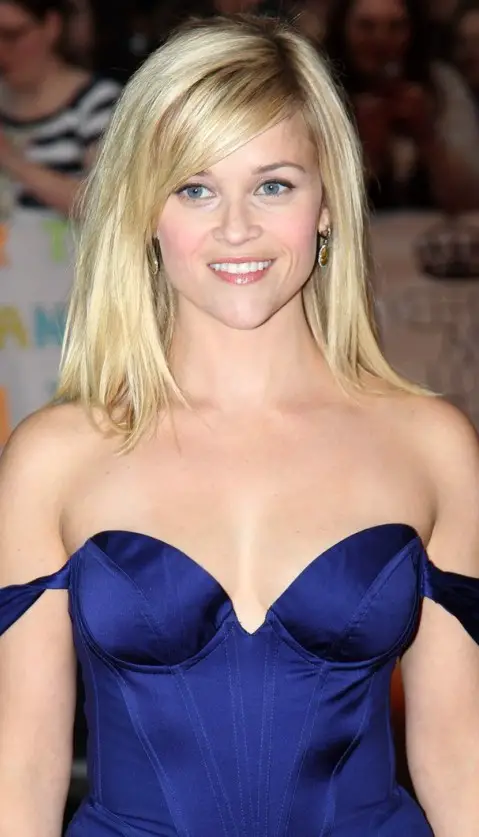 She next appeared in the TV movie Desperate Choices: To Save My Child and portrayed a young wife in the miniseries Return to Lonesome Dove. She also got a starring role in the Disney film A Far Off Place and a minor part in the film Jack the Bear. In 1996, she starred in two major films. The first one was in the thriller Fear alongside Mark Wahlberg and the second was in Freeway, starring alongside Brooke Shields and Kiefer Sutherland. Her performance in the latter gained her the Best Actress Award at the Cognac Police Film Festival. Also, her performance in the movie strongly hinted her promising future as an actress.
After Freeway, she took a break from acting in mainstream films for a year and started dating actor Ryan Phillippe. She returned to the screen the following year with roles in such feature films as Overnight Delivery, Pleasantville, and Twilight. Her performance in Pleasantville earned her the Young Hollywood Award for Best Female Breakthrough Performance.
In 1999, she starred opposite Alessandro Nivola in Best Laid Plains where she played the role of Lissa. That same year, she starred alongside Sarah Michelle Gellar and Ryan Phillippe in Cruel Intentions. Her performance was widely praised with The San Francisco Chronicle saying: "Witherspoon is especially good in the least flashy role, and even when called upon to make a series of cute devilish faces, she pulls it off."
Two years later, she gained international stardom for her role as Elle Woods in the 2001 film Legally Blonde. The movie was a blockbuster hit, grossing US$96 million in the US alone. Her performance was also well-received, with the press calling her "the new Meg Ryan". For her portrayal of Elle Woods, she received a Golden Globe nomination for Best Actress. In 2002, she starred in the romantic comedy Sweet Home Alabama. Despite its negative reception, the film became a box office hit, grossing over $127 million in the US.
In 2003, she reprised her role of Elle Woods in the sequel Legally Blonde 2: Red, White & Blonde, though it was not as well-received as its predecessor. She then went on to portray June Carter in 2005's Walk the Line. She performed her own vocals in the film in front of a live audience. Her acting was critically acclaimed that she received various awards including the Golden Globe Award, the Screen Actors Guild, the BAFTA and the Academy Award for Best Actress in a Lead Role.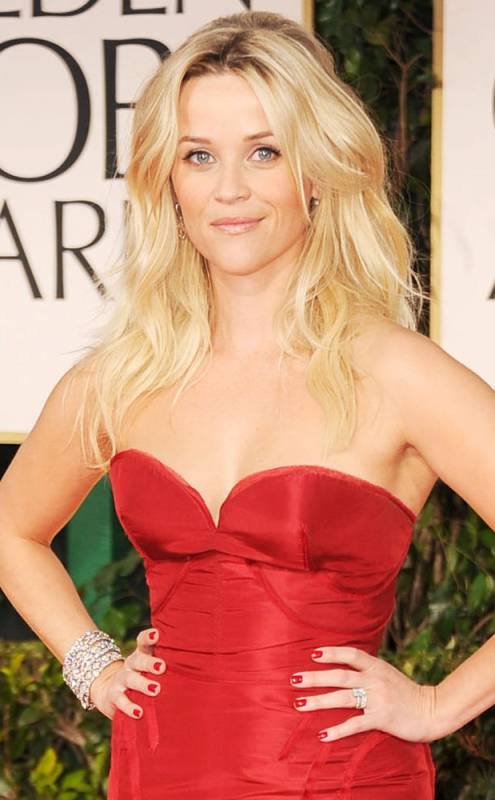 Personal Relationships and Thoughts on Plastic Surgery
The following year, the actress experienced personal troubles when she and then-husband Ryan Phillippe announced their separation in October 2006 after seven years of being married. The following month, Witherspoon filed for divorce, which was finalized on October 5, 2007. Following her divorce, she started a relationship with actor Jake Gyllenhaal, which lasted until December 2009.
In February 2010, she started dating talent agent Jim Toth. They announced their engagement in December of that year and married on March 26, 2011. She has two children with former husband Ryan Phillippe: Ava Elizabeth Phillippe (born 1999) and Deacon Reese Phillippe (2003). In 2012, her son with present husband Jim Toth, Tennessee James Toth, was born on September 27, 2012.
The 37-year-old actress has also been asked about her views on plastic surgery as she is one of the Hollywood A-listers who hasn't done anything to her body. Considered by many as someone with a radiant personality, many are wondering if she has any plans of going under the knife. In an interview with UK Glamour, the Legally Blonde star said: "I'm not for it. I'm not against it. I have plenty of friends who do stuff and if it makes you feel good, great … but I don't think it's the fix for some sort of unease that you're having about who you are as a human being. I don't think I need plastic surgery at this point: Can we just go day-by-day on that one?"
Witherspoon also admitted that as she ages, she becomes less concerned about her body image. She explained: "I don't worry about it. I have the body I earned: I had two kids and I'm still strong and healthy. And you start to have a different respect for your body the older you get. Instead of tearing yourself apart all the time, you start to go 'Oh wow.'"