Musical Beginnings to Smashing Breakthrough
Elizabeth Woolridge Grant, known by her stage name Lana Del Rey, was born on June 21, 1986 in New York City, New York but was raised in Lake Placid, New York. Her singing journey began at a young age when she sang in a church choir as a little girl. After her uncle taught her how to play the guitar, she realized how she could create songs out of the instrument. At age 15, she was sent to a boarding school in Connecticut, Kent School, where she stayed for three years. This is to deal with her alcohol dependence.
When she was 18, she moved to The Bronx to attend Fordham University where she studied metaphysics, a branch of philosophy. She then stayed in The Bronx for four years and spent another four years in Brooklyn. During this time, she began singing in nightclubs under the stage names of Sparkle Jump Rope Queen, Lizzy Grant and Phenomena.
In 2006, after performing for the Williamsburg Live Songwriting Competition, she met an A&R representative for 5 Points Records Van Wilson. The following year, she signed with 5 Points Records and later began working with producer David Kahne. In October 2008, she released her first extended play titled Kill Kill, which contains three tracks. Two years later, she released her first full-length album Lana Del Rey. It was her first professionally released album under the name of Lizzy Grant in an independent label.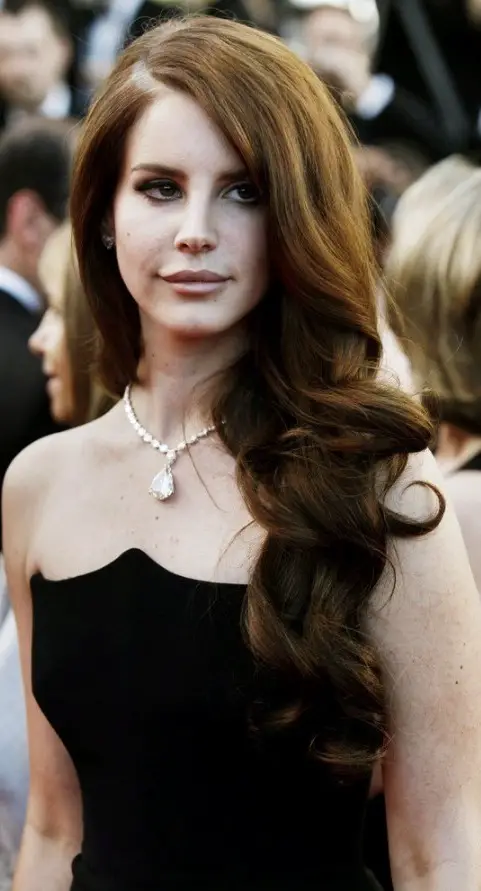 She came to mainstream attention after she uploaded a few of her tracks on YouTube, for which she was discovered and was signed by Stranger Records to release her debut single "Video Games". She then signed a joint deal with Interscope Records and Polydor to work on her second studio album Born to Die. Prior to its release, anticipation to the album was built by doing various live performances. She also performed two of her songs in Saturday Night Live on January 24, 2012 but garnered negative response from critics and audiences alike.
Before the release of Born to Die, her second EP was released first on January 10, 2012 with the tracks "Video Games", "Born to Die", "Blue Jeans" and "Off to the Races". Her second studio album was then released on January 31, 2012 and peaked at No. 1 in eleven countries though reception was mixed. The album sold 3.4 million copies that year, making it the fifth best-selling album of 2012. It has sold over 5 million copies worldwide to date. Charting across Europe, it generated the hit singles "Born to Die", "Blue Jeans", and "Summertime Sadness".
Later in 2012, she went to release the EP titled Paradise with such songs as "Ride", "Blue Velvet", "Burning Desire", "Bel Air" and "Gods and Monsters". Paradise debuted at No. 10 on the Billboard 200 with 67,000 copies sold in its first week. She then received Best Alternative, Best Push, and Best New Act nominations at the 2012 MTV Europe Music Awards, winning the Best Alternative award.
The following year, she won the International Female Solo Artist award at the 2013 BRIT Awards. Her win shocked critics and audiences alike as they had expected Taylor Swift to win the award. Also in 2013, she wrote the song "Young and Beautiful" for the soundtrack of the film The Great Gatsby, together with the film's director, co-writer, and co-producer Baz Luhrmann.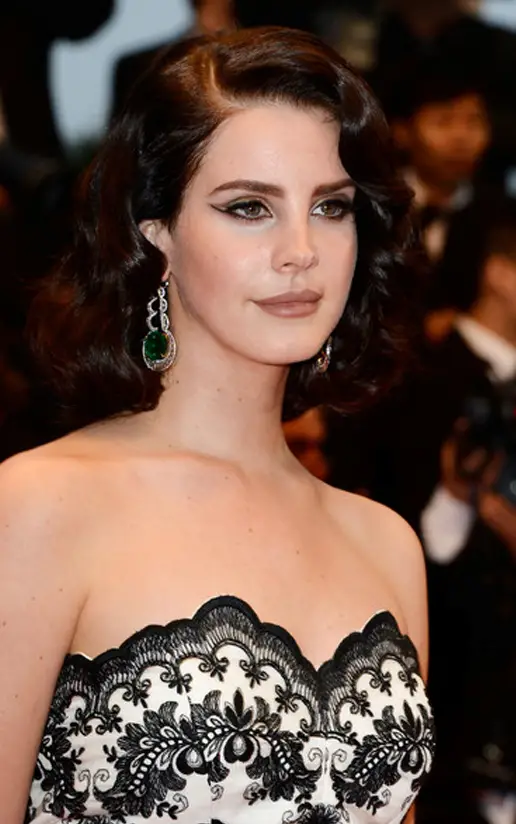 Plastic Surgery and Controversy Over "Planned Transformation"
When it was revealed that Lana Del Ray was once the blonde musician Lizzy Grant who faded in the music industry without being noticed, critics and other fans speculated that it was part of an elaborate scheme, with some people feeling that they are victims of a massive confidence trick.
This revelation made Del Rey one of the most controversial artists to arrive in the US music scene for years. When her single "Video Games" first went viral, it instantly became a sensation, receiving praise for its authentic atmosphere. Suddenly, her few live gigs sold out and she won the Next Big Thing prize at the Q awards. Then, some critics began to wonder if the transformation from Lizzy Grant to Lana Del Rey had been planned all along.
Her stage name was actually chosen by her management and rather than being a struggling musician aiming for a big break, she is in fact the daughter of a millionaire father who has backed her musical career. On a cover story written by Steven Horowitz for Billboard magazine, he said: "There are a lot of things that don't seem organic about it. She's putting on a show. She's here to entertain us."
Her physical transformation has also intensified the controversy she was already in. With the comparison of her photographs as Lizzy Grant and her recent pictures as Lana Del Rey, speculations of collagen injections in her lips and maybe even plastic surgery began to surface. In an interview, she strongly denied such cosmetic surgery rumors, saying: "I haven't had anything done at all… I'm quite pouty. That's just how I look when I sing."