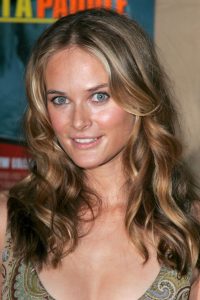 Actress Rachel Blanchard debuted as Melanie on The Kids of Degrassi Street during the '80s as a child performer. Her next starring role was as Debi McCullough on the sci-fi series War of the Worlds, which aired on television from 1988 to 1990. From 1990 to 1993, she became widely known for starring as Kristen on the Canadian series Are You Afraid of the Dark? At the same time, she made her film debut in 1991's On My Own. She next starred as Dinah McGee on the show Chris Cross. Her popularity grew when she landed the role of Cher Horowitz on the teen sitcom Clueless, which is based on the 1995 film of the same name.
She also starred in the films Iron Eagle on the Attack and The Rage: Carrie 2. In 2001, she starred as Hannah Wald in the movie Sugar & Spice. She later had performances in the films The Wild Dogs, Without a Paddle, Where the Truth Lies, Comeback Season, and Snakes on a Plane. She also starred as Roxanne Richardson on the family drama series 7th Heaven and played recurring character Nancy on Peep Show. Other films in the 2000s were Adoration and Spread, released in 2008 and 2009, respectively. In the 2010s, she played the recurring role of Kitty Nygaard on Fargo. She currently stars as Emma Trakarsky on You Me Her.
Apart from her diet plan, the actress takes her of her body and overall health by living an active lifestyle. She exercises as regularly as possible and incorporates basic workouts like walking and running into her daily routine. When she's not busy, she hits the gym, takes classes, or does some outdoor activities with family or friends. She likes to mix things up to avoid getting bored. As much as she can, she wants to make her workout routine varied, fun, and highly motivating.