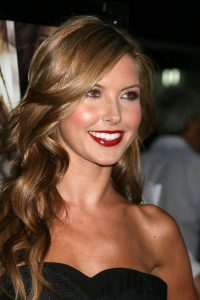 American celebrity Audrina Patridge got her beginnings in the mid-2000s. This was after joining the main cast of the reality series The Hills. She was part of the show's main cast in all its six seasons. While on the show, she also ventured into movies. She made her debut in 2009's Into the Blue 2: The Reef. She next starred as Megan in the slasher movie Sorority Row. After The Hills ended, she appeared in Dancing with the Stars.
She then starred in her own reality series called Audrina in 2011. The show, however, only aired on television for one season. After this, she joined the main cast of the show Dream Maker, which also didn't last long. Her latest appearance on television was in the reality series Hell's Kitchen in 2016. She also had minor appearances in the films Honey 2 and Scary Movie 5.
The 32-year-old TV star stays in shape by watching what she eats daily. Most of the time, she avoids processed and junk foods and focuses on eating clean and whole foods. Despite this, she doesn't follow any strict dieting plans. She said: "I don't think anyone should deprive themselves; it's all about self-control and balancing." One of the healthy habits she tries to do is to drink more water. She said: "I don't drink as much water as I'd like to but I try."
She also indulges in her cravings every now and then. When it comes to her guilty pleasure, she said it would be a hamburger and fries. For breakfast, she usually has a "bowl of peach oatmeal with vanilla-flavored almond milk, Greek yogurt with honey, and tangerine juice." For lunch, she loves to eat some Greek salad and chicken alongside hummus and pita bread. For dinner, she prefers some sashimi and miso soup. If she's feeling it, she'd also have green tea ice cream for dessert.