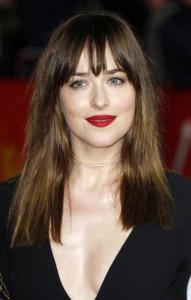 26-year-old Dakota Johnson has been close to show business' radar since she was born, being the child of actors Melanie Griffith and Don Johnson. She had the opportunity to appear on film for the first time in the movie Crazy in Alabama as this was directed by her then-stepfather Antonio Banderas. She also engaged in modeling at a young age. She returned to cinema several years later as an adult, playing a role in The Social Network. She has since landed more roles in Beastly, Goats, and 21 Jump Street.
Being memorable on the screen, Dakota went on to venture into television with a lead role in the sitcom Ben and Kate. The show, however, was short-lived, running only from 2012 to 2013. Most of her work still happened on the big screen with a starring role in Date and Switch and a supporting role in Need for Speed. International success recently came in 2015 with her portrayal of Anastasia Steele in the movie adaptation of Fifty Shades of Grey. Despite negative reviews, the film was a box office hit, cementing Dakota's fame.
Speaking of Fifty Shades of Grey, Dakota worked really hard to look fit for her role in the movie. Considering there are thousands of fans, she really has to look the part of Ana, especially because of the nudity scenes. Aside from her workouts like cardio exercises, Dakota relied on eating healthy to help her not only look good but also feel fabulous from the inside out.
It was noted that while shooting the film, Dakota relied on juice diet to be healthy. Instead of eating processed and junk foods, she drank cleansing juice to flush out toxins from her body. She particularly likes nutritious fresh juices like apple, lemon, ginger, orange, and cucumber. Doing so not only eliminates harmful toxins, they also keep her dehydrated and energetic.