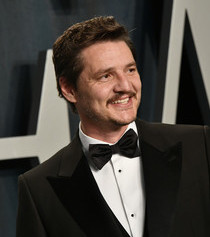 Pedro Pascal's career spans decades starting in the late 1990s; however, it was only recently in the 2010s that he's established himself as a well-known actor. Initially making guest appearances in such shows as Good vs. Evil, Undressed, Buffy the Vampire Slayer, NYPD Blue, and Law & Order: Criminal Intent, among others. His first notable role on television was as Nathan Landry in The Good Wife.
In 2005, he made his big screen debut in the drama film Hermanas, followed by a role in the independent movie I Am That Girl. After recurring roles in Lights Out and Brothers & Sisters, he played Ed Indelicato in the Wonder Woman pilot. He also starred in the TV film Burn Notice: The Fall of Sam Axe. He went on to play more recurring characters on the small screen: Jay Castillo in Red Widow, Juan Badillo in Graceland, and Marcus Pike in The Mentalist.
Pascal came to mainstream prominence following his portrayal of Oberyn Martell in Game of Thrones. Greater opportunities followed after this, like his role as Javier Peña in Netflix's Narcos. Currently, he stars as the lead in the Disney+'s The Mandalorian. Pascal's movie career also flourished with starring performances in The Great Wall, Kingsman: The Golden Circle, The Equalizer 2, Triple Frontier, Wonder Woman 1984, and We Can Be Heroes.
Playing remarkable roles in major productions, Pedro Pascal undergoes physical training to prep his body. That's why most of the time his workout routine depends on the kind of role he needs to play on-screen. "Up until now, I've really only relied on the physical demands of whatever role I'm playing at the time," said the actor.
For his role on Game of Thrones, he trained with a master of wushu, an acrobatic martial arts, to learn its basics. While he trained for only a couple of weeks, we saw how that went well considering that breathtaking combat he did with The Mountain on Game of Thrones.