Early Career on Television and Subsequent Film Success
Brittany Anne Snow was born on March 9, 1986 in Tampa, Florida, United States to parents Cinda and John Snow. She has a half-brother, John Jr, and a half-sister, Holly. She studied at Gaither High School in Tampa. Her career in the entertainment industry began at the age of three when she modeled for a Burdines print ad.
In 1998, at age 12, she landed the role of Susan "Daisy" Lemay in the soap opera Guiding Light. Her performance as a troubled teen earned her a Young Artist Award for Best Performance in a Daytime TV Series – Young Actress. She also won the Young Artist Award for Best Performance in a TV Drama Series – Leading Young Actress and was nominated for the Soap Opera Digest Award for Outstanding Child Actor.
She played the role until 2002 and before leaving the show, she won the Young Artist Award for Best Performance in a Soap Opera – Young Actress. She was then cast in the made-for-television film Murphy's Dozen. She gained wider recognition, particularly among television viewers for her portrayal of Margaret "Meg" Pryor in the television series American Dreams.
She played the role of Meg until 2005 and earned awards and nomination for her performance, including the Teen Choice Award for Choice TV Actress – Drama/Action Adventure and Teen Choice Award for Choice TV Breakout Star – Female. She was also nominated for the Young Artist Award Best Performance in a TV Series (Comedy or Drama) – Supporting Young Actress.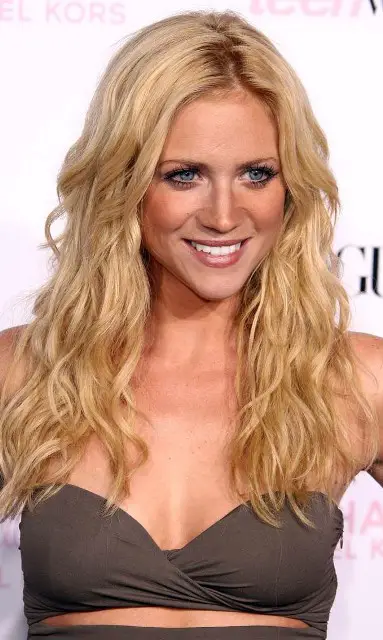 She then landed a 5-episode guest spot as Ariel Alderman in Nip/Tuck and made her film debut in The Pacifier. In the movie, she played Zoe Plummer, the eldest children of the Plummer family that Vin Diesel's character had to protect. The film garnered negative reviews but was a box office success, earning $200 million worldwide.
In 2006, she made a guest appearance in Law & Order: SVU and did voice work for the Japanese animated film Whisper of the Heart. Later that year, she co-starred with Sophia Bush, Arielle Kebbel, Ashanti and Jesse Metcalfe in John Tucker Must Die.
She next appeared as Amber Von Tussle in the musical film Hairspray based in the 2002 Broadway musical of the same name. The film was a major commercial success, earning $202,548,575 worldwide and has also received acclaim from critics.
She and the entire cast earned numerous awards for their performances, including the Hollywood Film Festival Award for Ensemble of the Year and Palm Springs International Film Festival Ensemble Cast Award. They were also nominated for the Screen Actors Guild Award for Outstanding Performance by a Cast in a Motion Picture.
In 2007, she landed the role of Balery in the film On the Doll, which received a limited theatrical release in the United States. This was followed by the 2008 slasher film Prom Night, a re-imagining of the 1980 Canadian horror film of the same name. It received poor reviews from critics but was a moderate box office success.
For her role in Prom Night, she was nominated for a Teen Choice Award for Choice Movie Actress: Horror/Thriller. Shortly after, she starred as the titular character in Finding Amanda. She also appeared in a short film called Streak in 2008.
In 2009, she starred in the drama film The Vicious Kind, which premiered at the 2009 Sundance Film Festival. It went on to win at the New Orleans Film Festival for Best Feature. That same year, she co-starred with Laurence Fishburne and Karl Urban in the crime drama film Black Water Transit.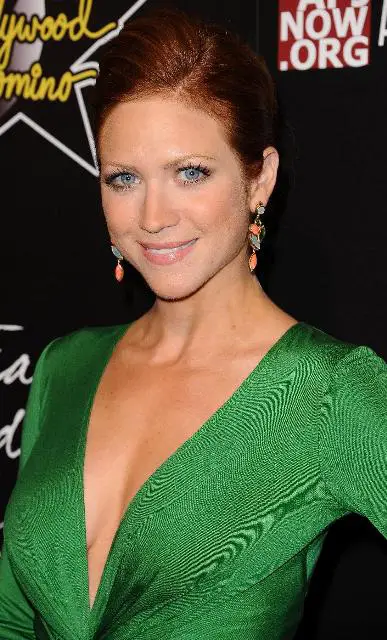 Subsequent Films and Plastic Surgery
During this period, she also made guest appearances in such shows as Family Guy and Gossip Girl. She then appeared as Iris in the drama feature Janie Jones, alongside Abigail Breslin, Alessandro Nivola and Elisabeth Shue. In 2011, she starred in the thriller 96 Minutes, which received mixed reviews but her performance earned her the Boston Film Festival Prize for Best Actress.
Around the same time, she was cast as Jenna Backstrom in the television show Harry's Law. She was one of the main casts in the first season and became a recurring character in the second. In 2012, she starred in the hit musical comedy feature Pitch Perfect. The film was met with positive reviews and grossed over $113 million worldwide, becoming the second highest-grossing music comedy film.
Snow has been in the show business for a great deal of time and has since become a household name as a result of her various roles in television and film during her childhood and teenage years. Now that she's all grown up, some people think she looks different from what she used to look like. Of course, the transformation some people talk about is the kind that's beyond natural ageing and maturity. They think it's something more, and something else.
It has been pointed out that Snow may have had rhinoplasty as her nose appears to be thinner. Her now-pointed chin also did something to change the way she looks, causing some to assume that she also has had a chin implant. However, Snow also revealed that she turned down corrective plastic surgery for the prominent scar on her forehead.
When asked about the experience, the Pitch Perfect actress said, "I fell on a brick when I was 2 and got 14 stitches. An agent said I'd never work with that scar, but I decided against plastic surgery, and I've grown to love it."
Her decision not to do even corrective surgery somehow says something about her thoughts on cosmetic procedure, so there's no way that Snow would just dive in for a nose job or a chin implant. Others think that her dramatic physical transformation may have something to do with her eating disorders in the past, which affected her weight.