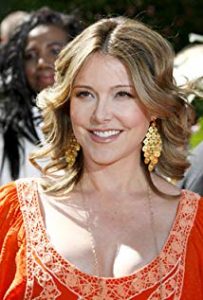 Hollywood star Christa Miller had her career beginnings in the 1980s. She debuted in an episode of Kate & Allie with a small role. She returned to the show in 1988 with a two-episode role as Blair. In the '90s, she landed more roles on the small screen. She guest-starred in such TV shows as Northern Exposure, Seinfeld, and Party of Five. At the same time, she also appeared in the TV films Stepfather III and A Friend to Die For.
She became known after landing the part of Kate O'Brien in the ABC sitcom The Drew Carey Show, which she starred in from 1995 to 2002. She simultaneously worked in the movies Kiss & Tell and Smiling Fish and Goat on Fire, released in 1997 and 1999 respectively. Her next movie role was in 2000's The Operator. After she left The Drew Carey Show, she starred in the animated series Clone High as the voice of Cleopatra.
Also during the 2000s, she gained wider prominence for her role as Jordan Sullivan in the NBC series Scrubs. In 2008, she starred in the miniseries The Andromeda Strain. She continued her prolific television career with a starring role in Cougar Town as Ellie Torres. Cougar Town aired on ABC from 2009 to 2015. More recently, she starred in the film Breaking In, as well as guest-starred in an episode of Whiskey Cavalier.
The 55-year-old actress stays in shape by exercising and eating clean. In her age, she's already developed an inclination to prefer healthy foods over processed ones. Thus, it isn't hard for her to practice discipline when it comes to her food choices and eating habits. Part of her day to day is to eat nutritious meals, which are usually comprised of fish, chicken, brown rice, quinoa, and vegetables. In between meals, she snacks on nuts, fruits, and yogurt. Once in a while, she indulges in a glass of wine and a bite or two of chocolate.