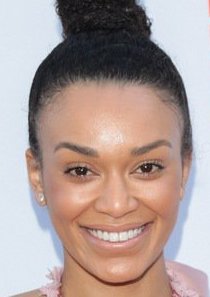 Pearl Thusi is an actress from South Africa. In 2009, she made her television debut in an episode of The No. 1 Ladies' Detective Agency. From 2011 to 2016, she rose to fame in her native country for hosting the show Live Amp. At the same time, she appeared in the 2015 straight-to-video film Tremors 5: Bloodlines. Following this, she became the co-host of Lip Sync Battle Africa.
Thusi got her breakthrough in Hollywood after landing the part of Dayana Mampasi in the ABC series Quantico, joining the main cast of the show's second season. After her stint on the show ended, she had performances in the films Catching Feelings and Kalushi. As of 2018, she hosts the TV program Behind the Story. She also starred in another straight-to-video feature The Scorpion King: Book of Souls. She will play the lead part in the upcoming South African series Queen Sono, which will premiere in 2020.
Working out is a major part of the actress' healthy lifestyle. In South Africa, she loves doing S.W.E.A.T. 1000 classes. However, she finds it hard to continue doing this in New York, especially since she's super busy and the extreme winter conditions in the city prevent her from following a regular workout routine. When she can't exercise, she makes it up by being extra active. For instance, she gets in some cardio when climbing the long flight of stairs of her apartment building.
"Sometimes I leave stuff behind and just run up and down the stairs to divide the load," said Thusi. Despite her love of outdoor running, in NYC, she realized it's more of an indoor activity, especially if it proves to be too cold to step out. Still, she knows just staying active isn't enough. "Just how active you are alone isn't good enough. You've got to ingest the right stuff so that your body can have the right output," she explained.