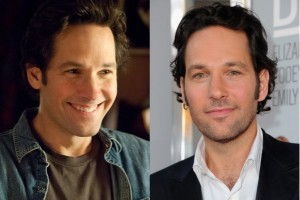 Early Career and Hollywood Success
Paul Rudd was born on April 6, 1969 in Passaic, New Jersey. After high school, he attended the University of Kansas to study theater. He completed the degree and further his training by attending Los Angeles' American Academy of Dramatic Arts/West. He also traveled to the United Kingdom to study at the British American Drama. He initially made his screen debut on the television series Sisters, where he appeared in 20 episodes form 1992 to 1995.
He also started his movie career around this time and went on to gain recognition for starring in 1995's Clueless, which went on to be a huge hit. He next starred in Halloween: The Curse of Michael Myers, Romeo + Juliet, and The Object of My Affection in the mid to late 1990s. He began the 2000s with another popular role in Wet Hot American Summer in 2001. The following year, he began playing the recurring role of Mike Hannigan, Phoebe's love interest in Friends, which exposed him further to television audiences.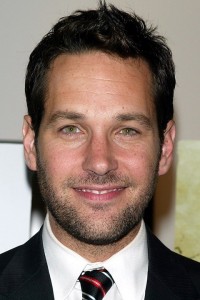 In 2004, he starred as Brian Fantana in Anchorman: The Legend of Ron Burgundy and subsequently played a supporting role in The 40-Year-Old Virgin. He continued his work mostly in comedies and romantic comedies such as Knocked Up, Forgetting Sarah Marshall, Role Model, I Love You, Man, and and Our Idiot Brother. In 2012, he starred opposite Jennifer Aniston in Wanderlust and reprised his role in Knocked Up in the spin-off film This Is 40, both were released in 2012. He next starred in Anchorman 2: The Legend Continues, They Came Together, and The Little Prince before playing a superhero role for the first time in Ant-Man (2015).
He will reprise the said role in the upcoming feature films Captain America: Civil War and Ant-Man and the Wasp, the former which will be released in 2016 and the latter in 2018. Aside from his work on the big screen, Rudd also continued acting on television after Friends, most notably in Parks and Recreation as Bobby Newport, for which he won the Best Guest Performer in a Comedy Series at the Critics' Choice Television Awards in 2012. Rudd has earned MTV and Teen Choice nominations for his roles in Anchorman and its sequel, as well as in I Love You, Man.
Has Paul Rudd had Plastic Surgery?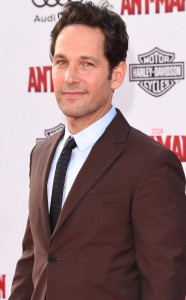 Surprisingly, the comedic actor is already 46, which means that his nearing his 50s. We've all known him since the 1990s and in this decade, he still looks amazingly youthful, which makes his age really a surprise. Most audiences agree that Rudd seems to be a lot younger than his actual age, which somehow prompted rumors of a possible plastic surgery intervention. It's not a strange fact that men and women in Hollywood undergo cosmetic procedures to retain their youthful looks, in order to continue looking great on the screen. Was Rudd one of these celebrities?
In fact, in his recent film Ant-Man, if we'd had been told that he was 30, we'd easily believe that, no doubt. But Rudd takes no shame in admitting that he's getting older. He even starred in the comedy film This Is 40. But in his case, there seems to be no signs of surgical procedures. Unlike others who have succumbed to plastic surgery and have unfortunately left unpleasant traces, the actor looks pretty normal and still looks himself, nothing that warrants suspicion. Thus, it can be assumed that with his incredible appearance despite his age, Paul is taking really good care of himself, and of course, it can also be credited on his genes and being in a lot of comedy films maybe helps, too.