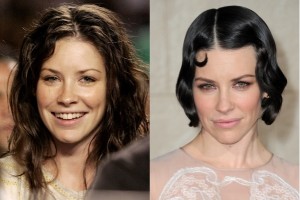 Early Career and Hollywood Success
Evangeline Lilly was born on August 3, 1979 in Fort Saskatchewan, Canada. She studied International Relations at the University of British Columbia. While attending college, she worked as a flight attendant for Royal Airlines to pay for her tuition fees. Her acting journey began after being discovered by an agent from Ford Modeling Agency. As soon as she called the agent, she booked jobs by appearing in commercials, as well as non-speaking roles on a few television shows like Smallville, Tru Calling, and Kingdom Hospital.
A friend then encouraged her to audition for a role in Lost, which she did but did not expect that she would land the female lead. Around 75 women auditioned for the part of Kate Austen and Lilly stood out among the rest. Because she had no idea what the exact premise of the show really was, Lilly thought Lost would be a mediocre television series. She was wrong, of course. After beginning to play the said role in 2004, the show was an instant hit among critics and viewers, instantly making Lilly a star.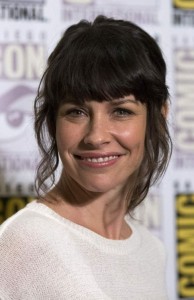 She played the role of Kate Austen from 2004 to 2010 for six seasons. Not only did she gain immense popularity, she also garnered critical praise for her performance, earning her a Golden Globe nomination for Best Actress in 2007. She then simultaneously appeared in the movies The Long Weekend, Just Yell Fire, Afterwards, and played a small role in The Hurt Locker while still on the show.
A year after Lost ended, she starred opposite Hugh Jackman in the movie Real Steel. She then took a break after giving birth to her first child, her son named Kahekili, in 2011. She returned to the big screen in 2013 as Tauriel in The Hobbit: The Desolation of Smaug, which brought her further recognition. She reprised her role in The Hobbit: The Battle of the Five Armies released the following year. In 2015, she portrayed Hope van Dyne in the film Ant-Man based on the Marvel character of the same name.
Has Evangeline Lilly had Plastic Surgery?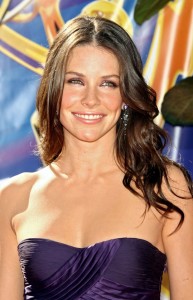 The 36-year-old mother of two is still amazingly fabulous despite aging, the pressures of Hollywood, and motherhood. Because she still looks radiant, youthful, and fit, there have been talks as to the actress' real secret, which could be plastic surgery, according to some. However, it also seems that the actress just takes care of herself so well. Besides, she already looked fantastic during her Lost years. Since the show was shot in Hawaii, Lilly would also sometimes show her body in a bikini for everyone to see her naturally hot body.
Also in an interview, the actress said that she's too vain to consider plastic surgery. According to her, she doesn't think cosmetic procedures really improve people's appearance, and her appearance matters to her a lot that she doesn't want to ruin it. She also shared how she gets inspired by other actresses who choose to age gracefully despite the pressures of looking younger in Hollywood. She stated: "I think women in Hollywood who don't do Botox and plastic surgery are revered, I revere them…My plan is to never go there. I'm too vain to get plastic surgery because I don't like how it looks, and I want to look my best."