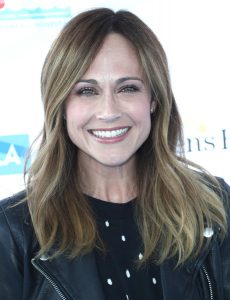 Nikki Deloach started her career during her early teens. Her first starring performance was in the variety show The All-New Mickey Mouse Club. She starred on the show from 1993 to 1996. At the same time, she starred as Tracy in the sitcom Misery Loves Company. Later in 1997, she made her big-screen debut in the film Traveller and was followed by another performance in the movie Gunfighter's Moon.
In the 2000s, she starred as Mary Jeanne "MJ" Bevans in the Fox soap opera North Shore.
After it ended, she starred as Sunny van Hattem in the NBC serial Windfall. Following this, she played recurring role Brenda in the soap opera Days of Our Lives. Also in the 2000s, she had performances in the films Longshot, The Net 2.0, The House Bunny, and An American Carol.
In the 2010s, she became widely known for starring as Lacey Hamilton in the MTV series Awkward, which she starred in from 2011 to 2016. She also starred in several movies, including The River Why, The Trial, Love & Other Drugs, Answers to Nothing, Hollywoo, and The Hunted. Additionally, she played Shaylene Briggs in 3 episodes of Ringer. More recently, DeLoach has starred in numerous television films on Hallmark, including The Perfect Catch, Truly, Madly, Sweetly, and Love to the Rescue, among others.
The actress takes care of her body by eating right and staying active. She loves to run and walk when doing errands, which she does on a daily basis. The Nikki DeLoach workout routine also combines yoga and Pilates in addition to doing cardio. DeLoach continues to try other forms of exercises and sticks to the ones that work well for her body. Not only does working out on a regular basis help her stay in shape, but it also helps her lessen stress and feel good from the inside out.