From Child Star to Becoming an Award-Winning Actress
Jennifer Lynn Connelly was born on December 12, 1970 in Cairo, New York, United States. She grew up in Brooklyn Heights, near the Brooklyn Bridge, where she studied at St. Ann's. Her family moved to Woodstock, New York in 1976 to escape the city smog since her father suffered from asthma. Four years after, they returned to Brooklyn Heights.
When she was ten years old, a friend of his father working in the advertising industry suggested she audition as a model. Her parents sent her picture to Ford Modeling Agency, and shortly after, she began appearing in print advertisements and television commercials. She also appeared on the cover of Seventeen magazine in 1986 and 1988.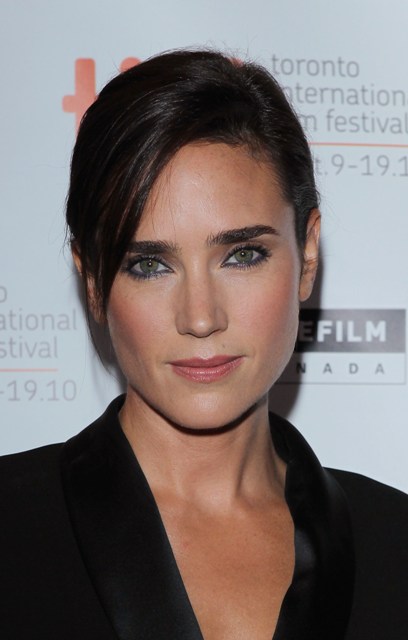 In 1984, she was selected to appear as the younger version of the aspiring actress and dancer Deborah Gelly in Sergio Leone's gangster epic Once Upon a Time in America. Despite the fact that she had no ballet training, her performance and the similarity of her nose to Elizabeth McGovern's, who played the character as an adult, convinced the director to choose her. During the filming of the movie, she made her television debut in an episode of the British series Tales of the Unexpected.
The following year, she had her first leading role in Dario Argento's 1985 film Phenomena. In 1986, she gained wider attention for her role as Sarah in Labyrinth. The film did not succeed commercially but it later became a cult classic. She next starred in the movies Étoile and Some Girls.
As a student, she attended Yale University where she studied English for two years. She later transferred to Stanford University in 1990 to study drama. She, however, left college that same year to pursue acting full-time with the encouragement of her parents.
Also in 1990, she appeared as Gloria Harper in Dennis Hopper's The Hot Spot. Though the film was a commercial failure, Connelly received praise for her performance. She was also considered for the role of Vivian Ward in Pretty Woman but director Gary Marshall thought she was too young for the part.
She next starred in such films as Career Opportunities, The Rocketeer, Higher Learning, Mulholland Falls, Inventing the Abbotts, Dark City and Pollock. In 2000, she made her breakthrough in Darren Aronofsky's Requiem for a Dream. She played Mario Silver, Jared Leto's character's girlfriend, who aspires establishing her own dress shop but becomes a drug addict and falls into prostitution.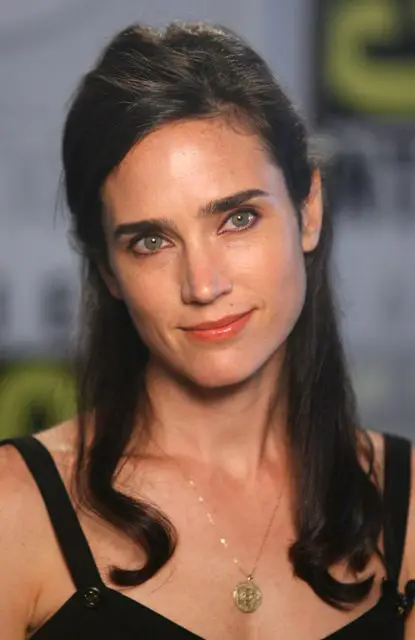 The following year, she played Alicia Nash in Ron Howard's A Beautiful Mind. It became a commercial success, grossing US$313 million worldwide. For her portrayal of the caring and enduring wife of the brilliant, schizophrenic mathematician John Nash (played by Russell Crowe), she won the Golden Globe, BAFTA and the Academy Award for Best Supporting Actress.
She next starred in Ang Lee's Hulk as Betty Ross, the former girlfriend of the protagonist Bruce Banner. It was followed by the drama House of Sand and Fog. She then took a two-year hiatus from acting, following her marriage to actor Paul Bettany on January 1, 2003. She made her comeback with the 2005 thriller Dark Water. Subsequent films include Little Children alongside Kate Winslet and Blood Diamond opposite Leonardo DiCaprio, the latter gaining her positive reviews for her performance.
Cosmetic Enhancement Rumors
The rumors of her succumbing to plastic surgery started to surface as she attended an Oscar event where she looked matured with a more sophisticated and narrower nose. The shape of her nose is said to be more defined, compared to her previously rounded and wider nasal tip.
She reportedly had also done something to her chest. The Requiem for a Dream actress was noted for her voluptuous-looking breasts but her size apparently became smaller, from D cup size to B, leading people to believe that she had a breast reduction procedure. Connelly, however, denied undergoing any kinds of cosmetic surgery and attributed the physical changes to her losing weight because of her new diet program.
Shrugging off such rumors, she continued to star in prominent films like Reservation Road, The Day the Earth Stood Still, He's Just Not That Into You, Creation, Virginia, The Dilemma, Salvation Boulevard and Stuck in Love. She currently starred in Winter's Tale and will appear in the upcoming feature Noah, reuniting with director Darren Aronofsky (Requiem for a Dream) and actor Russell Crowe (A Beautiful Mind).