Early Career Path to "Caribbean" Fame
Born Keira Christina Knightley on March 26, 1985 in Teddington, London, United Kingdom. She is the daughter of actress-turned-playwright Sharman Macdonald and actor Will Knightley. At the age of six, she was diagnosed with dyslexia but she managed to perform well at school. It was also around this time that she got an agent, helping her get roles in commercials and television shows. In 1993, she had her first minor part in the television movie Royal Celebration. Later that year, she played a small role in the film A Village Affair.
She then appeared in more feature films like Innocent Lies, Coming Home, The Treasure Seekers and Oliver Twist, before being cast as Padmé Amidala's decoy Sabé in the 1999 science fiction film Star Wars Episode I: The Phantom Menace. She was cast in the role because of her close resemblance to Natalie Portman that even their mothers had difficulty distinguishing their daughters when the girls had full make-up on.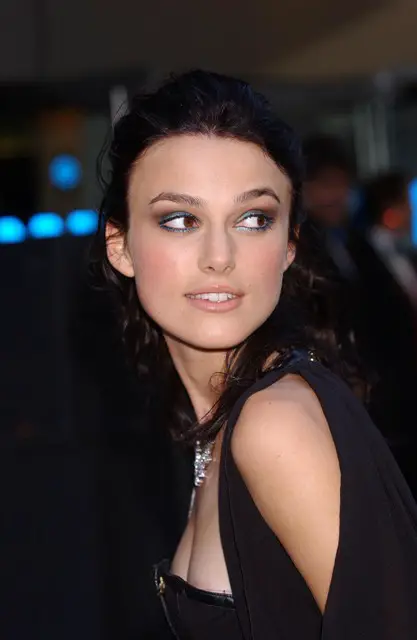 In 2001, she made her first starring role playing the daughter of Robin Hood in the television movie Princess of Thieves. During this time, she also starred in the movie The Hole. The following year, she played the part of Lara in the miniseries adaptation of Doctor Zhivago. She then made her breakthrough as Jules Paxton in the British-German comedy-drama movie Bend It Like Beckham.
Her breakthrough in Bend It Like Beckman raised her profile substantially, leading her to secure the role of Elizabeth Swann in the big-budget film Pirates of the Caribbean: The Curse of the Black Pearl, along with Johnny Depp and Orlando Bloom. The film opened to good reviews and became a box-office hit, putting Knightley into the international limelight, being labeled as the new "It" girl.
She has since appeared in other well-known motion pictures such as Love Actually, King Arthur, The Jacket, and Domino, which became her biggest critical flop to date. She, however, received good reviews for her portrayal of Elizabeth Bennet in Pride and Prejudice, for which she was nominated for the Academy Award and Golden Globe for Best Actress, proving her capacity to be a top caliber actress.
In 2006, she reprised her role of Elizabeth Swann in Pirates of the Caribbean: Dead Man's Chest, her greatest financial success thus far. She went on to star in other prominent features like Silk, Pirates of the Caribbean: At World's End, and Atonement. For her performance in Atonement, she received a Golden Globe and a BAFTA Award nomination for Best Actress.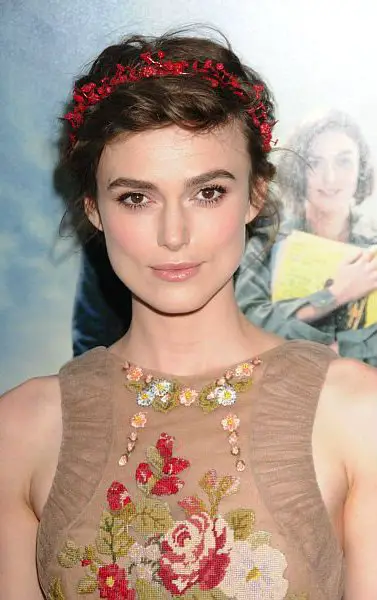 From 2008 to 2010, she made a transition to independent films and focused her work in theatre. Her recent film works include Anna Karenina, Jack Ryan: Shadow Recruit and The Imitation Game. She is now married to musician James Righton, who she began dating in late February 2011.
Nip/Tuck Affairs
Keira Knightley has a goddess-like face, there's no denying that. But with her earning her ticket to Hollywood fame comes the repercussions – plastic surgery allegations. The Pride and Prejudice actress has reportedly got a nose job. Her used-to-be wider nasal tip and bridge got more refined and pointed after the alleged procedure.
Aside from her nose, the actress has also done something to her lip, or at least, hired someone to do something to her lip, that is, collagen lip injections. Her upper lip has been transformed into a sexier, voluptuous one. If you've seen her in Bend It Like Beckham, you'll surely notice the changes. What's so good about her transformation is that it doesn't look fake. She's more attractive and beautiful but everything seems just natural.
She's not even bashful about the possibility of her having plastic surgery. Though she hasn't admited to any of the reports about her transformations, she undoubtedly said: "I know my looks won't last forever. In five years' time I will probably be having Botox, face-lifts, nose jobs and false hair."