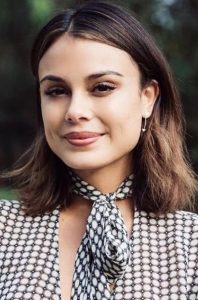 Aussie star Nathalie Kelley first got into acting in 2005, debuting in the television pilot Mermaid. Soon after, she landed her first cinematic role as Neela in the 2006 Hollywood film The Fast and the Furious: Tokyo Drift. The actress continued her work in the US with the feature film Loaded released two years later. She then made guest roles in such television shows as Lone Star and CSI: Crime Scene Investigation.
Between 2011 and 2012, she became known for her recurring character as Dani Alvarez in the ABC series Body of Proof. Kelley simultaneously had performances in the films Take Me Home Tonight, Urban Explorer, and The Man Who Shook the Hand of Vicente Fernandez. In 2015, she starred as Grace in the Lifetime series Unreal. She also reprised her role as Neela in Furious 7. Afterward, she appeared in an episode of Mistresses and starred in the Cruel Intentions pilot.
Between 2016 and 2017, the Aussie beauty became further known for her role as Sybil in The Vampire Diaries. She went on to star as Cristal Carrington in the primetime soap opera Dynasty in its first season. Just recently, it was announced that she landed the female lead in the upcoming ABC series The Baker & the Beauty. Kelley's most recent work in the movies was in 2018's In Like Flynn.
Apart from a healthy diet, Nathalie Kelley takes care of herself by staying active. One of the workouts she swears by is yoga, which she does in the mornings after a meditative cup of tea. When it comes to exercising, the actress focuses on classes and physical activities that she likes.
"Let me say, whatever I do, I'm not fighting with myself. Like my classmates will say, 'My body hurts,' or 'This trainer kicked my ass,' and I'm like, oh my god, that sounds like warring with myself," said the actress. "I try to do something nourishing instead. I just want real-world strength and real-world health. I would never aim for some kind of aesthetic version of health, like doing 200 squats to get a big butt and now I have this tiny waist."