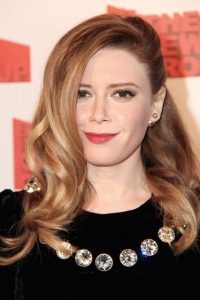 Hollywood star Natasha Lyonne got her start in the 1980s as a child actress. She first had an uncredited role in the movie Heartburn. During the 1990s, she landed more roles on the big screen, such as in A Man Called Sarge, Dennis the Menace, Everyone Says I Love You, Slums of Beverly Hills, and Modern Vampires. She later appeared as Jessica in American Pie. She reprised her role in the sequels American Pie 2 and American Reunion.
Other performances in the 2000s were in Kate & Leopold, Scary Movie 2, The Grey Zone, and Blade: Trinity, among others. On TV, she mostly had one-time roles as well as appearances on TV movies. She gained wider recognition in the 2010s for her roles in the films The Rambler, Loitering with Intent, Sleeping with Other People, and Hello, My Name Is Doris.
This is also when she started playing Nicky Nichols on Netflix's Orange Is the New Black. She stars on the show up to the present. More recently, she portrayed Anne Beatts in the movie A Futile and Stupid Gesture. This year, she also became widely known for her lead role as Nadia Vulvokov on Netflix's Russian Doll.
The 40-year-old actress stays in shape by trying her best to eat well. Now that she's older, she's learned to stay away from bad habits such as smoking and drinking. The next step, of course, would be to focus on a clean diet plan and follow an active lifestyle via exercises. Talking about her food habits, she said in an interview:
"I grew up and live in New York City so my food rituals are pretty on-the-go and boring. Like coffee and a protein bar or stray French fries and a green juice." Nonetheless, she makes the conscious decision every dayto be healthy by choosing foods that are not processed.