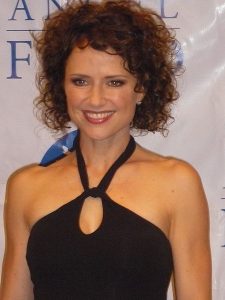 Hollywood actress Jean Louisa Kelly got her start in the late 1980s. She made her film debut in 1989's Uncle Buck. She became more active during the '90s, during which she had performances in the films American Shaolin, The Fantasticks, Mr. Holland's Opus, Origin of the Species, and A Stranger in the Kingdom. At the same time, she also had roles on various TV films, including Breathing Lessons, One More Mountain, Tad, and Harvest of Fire.
She later played Diane in 3 episodes of the sitcom Mad About You. Afterward, she starred as Shelley Sullivan on the short-lived series Cold Feet. In the 2000s, she gained wider recognition for starring as Kim Warner on the CBS sitcom Yes, Dear. Following this, she had guest appearances on Grey's Anatomy, Ghost Whisperer, Eli Stone, Gary Unmarried, and Surviving Suburbia.
In the 2010s, she played recurring character Natalie on Hero Factory. More recently, she had appearances on the TV shows Major Crimes, Outcast, Law & Order True Crime, Wisdom of the Crowd, and The Fosters. This year, she starred as Katie Miller in the film Call of the Wild. It was announced that she joined the cast of the 2020 upcoming film Top Gun: Maverick.
The actress may already be in her late 40s but she's managed to maintain her healthy figure and vibrant glow. Her secret? A clean diet plan and an active lifestyle. While she doesn't practice any form of restrictive dieting, she makes sure that her diet mostly consists of clean and whole foods. She only eats lean meat when she does, which is also not often as she prefers fish. She eats lots of vegetables and incorporates them into all her meals. Fruits are also part of her daily eating routine, as well as nuts, smoothies, and yogurt. She also allows herself the occasional fries or chocolate or anything that she craves but only in moderation.