Early Career and Breakthrough with Mulholland Drive
Naomi Ellen Watts was born on September 28, 1968 in Shoreham, Kent, England to Welsh antiques dealer and costume and set designer Myfanwy Edwards and English road manager and sound engineer Peter Watts, who also worked with Pink Floyd. Her parents divorced when she was four. Following her parents' divorce, she and her elder brother, Ben Watts, moved many times across South East England with their mother.
In 1974, her parents reconciled but two years after, her father died of heroin overdose. They then moved to North Wales, living with her maternal grandparents. There, she attended Ysgol Gyfun Llangefni, a Welsh language school. After her mother remarried in 1978, they relocated to Suffolk where she studied at Thomas Mills High School.
In 1982, at the age of 14, she moved to Sydney, New South Wales in Australia with her family, her maternal grandmother being Australian. There, her mother established a career in the film industry, working as a stylist for commercials and turning to costume designing, ultimately working for the soap opera Return to Eden.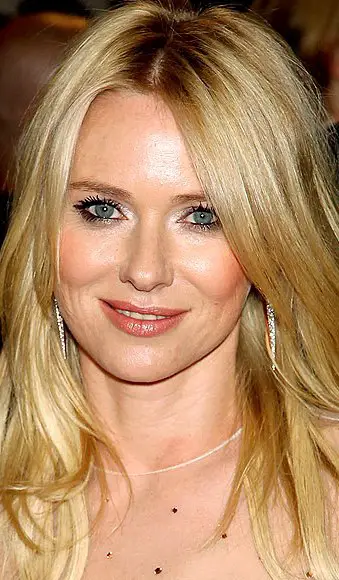 She was then enrolled in acting lessons by her mother where she met and befriended actress Nicole Kidman. She also studied at Mosman High School and North Sydney Girls High School, though she didn't finish school. At age 18, she decided to become a model and after numerous failed auditions in Japan, she returned to Australia and worked as an assistant fashion editor for the magazine Follow Me.
She returned to acting after she was casually invited to participate in a drama workshop. This prompted her to quit her job and searched for acting opportunities.
After her five-year absence on film, she met director John Duigan during the premiere of her friend Nicole Kidman's film Dead Calm in 1989. Duigan invited her to play a supporting role in his 1991 independent film Flirting, alongside future big names in Hollywood Nicole Kidman and Thandie Newton.
Also in 1991, she appeared in the miniseries Brides of Christ and played the recurring role of Julie Gibson in the soap opera Home and Away. She was then offered a role in the drama series A Country Practice but she turned it down, not wanting to "get stuck on a soap for two or three years".
She then took a year off to travel to Los Angeles where she was introduced to agents through Kidman. She decided to stay for good to further pursue an acting career in Hollywood. In 1993, she played a small role in the film Matinee. She also temporarily returned to Australia to star in the Australian films Wide Sargasso Sea, Gross Misconduct and The Custodian.
After returning to Hollywood, she experienced difficulties in landing roles. Her next project in the United States was the 1995 film Tank Girl, securing the role of "Jet Girl" after nine auditions. The following year, she played the lead role in Children of the Corn IV: The Gathering.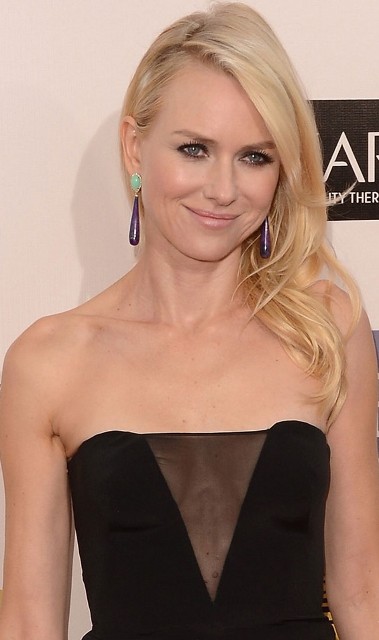 Film Breakthrough and Thoughts on Plastic Surgery
She also auditioned for the female leads in the hit films The Postman, The Devil's Advocate and Meet the Parents but these roles were given to other actresses. After appearing in minor roles in some films and television movies throughout the late 1990s, Watts made her breakthrough in 2001 when director David Lynch cast her in Mulholland Drive.
The film was critically acclaimed and Watts herself received widespread praise for her performance, earning numerous accolades. With her newfound fame, she starred in more films in the early 2000s, including Rabbits, The Ring, Plots with a View and Le Divorce.
In 2003, she starred as Cristina Peck in 21 Grams. Her performance drew much critical praise, garnering her first BAFTA and Academy Award nominations for Best Actress.
Her portrayal of Maria Bennett, a 2004 Indian Ocean earthquake and tsunami survivor, in the 2012 film The Impossible also earned her much acclaim, for which she was nominated for the Academy Award for Best Actress and Golden Globe Award for Best Actress – Motion Picture Drama.
The 45-year-old actress has certainly attained her fame the hard way. And because of that, she's not willing to change her face through plastic surgery because she believes that the expression on her face is crucial to do her job well. The actress also believes that going under the knife is a form of cheating.
She said: "If my face was froze, what right do I have to play that part? All the women who haven't done anything to their faces are still able to play great roles. And some of the ones who have done something have messed it up- they look freakish."
She went to add: "Anyway, for me it's about playing women with rich lives – and the longer the life, the deeper the wrinkles." Instead, the actress keeps herself looking fabulous despite her age by working out and keeping fit in various ways. She revealed: "I do Pilates, dance-cardio and yoga to keep in good form. I also play tennis because I love the sport. The competitive side to it makes it much more fun than just doing workouts."