Career Beginnings and Instant Success with Scary Movie
Anna Kay Faris was born on November 29, 1976 in Baltimore, Maryland, U.S. to special education teacher Karen and sociologist Jack Faris. She has an older brother, Robert, who is also a sociologist. At an early age, her parents encouraged her to pursue acting.
At the age of nine, she gave her first professional acting performance in a three-month run of Arthur Miller's one-act play Danger: Memory! at the Seattle Repertory Theater. She also acted in a production of To Kill a Mockingbird at the Issaquah, Washington, Village Theatre and went on to play the title role in Heidi and Rebecca in Our Town.
In 1994, she graduated from Edmonds-Woodway High School. She later enrolled at the University of Washington, where she finished a degree in English literature in 1999. Also in 1999, she made her film debut with the movie Lovers Lane. Her breakthrough came the following year after playing Cindy Campbell in the 2000 horror-film parody Scary Movie.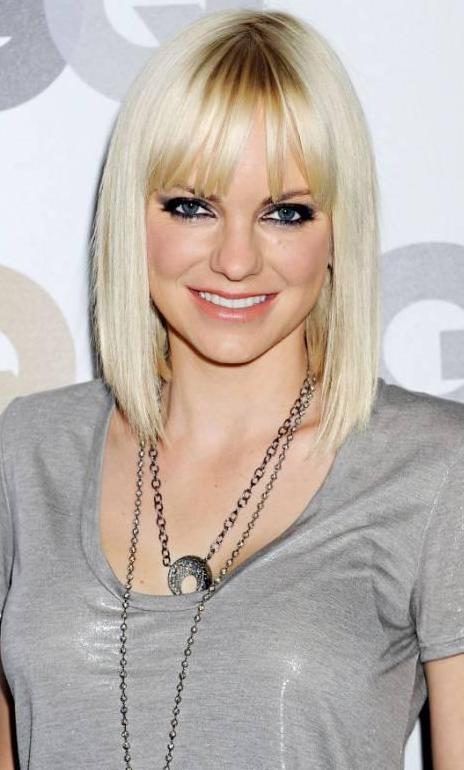 Scary Movie became a huge box office hit despite its mixed reception, earning $278,019,771 worldwide. She went on to reprise her role in the 2001 sequel Scary Movie 2. Though not as successful as its predecessor, it still generated
impressive ticket sales at the box office.
The following year, she appeared as Polly in the film May and starred as April in the comedy film The Hot Chick. In 2003, she was cast in a minor role in Sofia Coppola's Lost in Translation, starring Scarlett Johansson and Bill Murray. She also appeared in the film Winter Break.
It was also in 2003 that she reprised her role in Scary Movie 3. It became the highest debuting Scary Movie to date, opening at No. 1 spot with $48,113,770, already recovering its budget. Her next film came two years later with the movie Southern Belles alongside Laura Breckenridge.
Also in 2005, she starred alongside Ryan Reynolds and Justin Long in the independent comedy film Waiting…. The film went on to gross over double its budget during its opening weekend with $6,021,106 and total earnings of $18,637,690. She also landed a supporting role in Ang Lee's critically acclaimed film Brokeback Mountain. She then reunited with Ryan Reynolds in the 2005 romantic comedy Just Friends.
Faris continued starring in several movies throughout the years, proving her prolific film career beginning with the 2006 film Scary Movie 4, in which she reprised her role as Cindy Campbell. That same year, she played Hannah Lewis in My Super Ex-Girlfriend, alongside Uma Thurman and Luke Wilson. The film garnered mixed reviews and was a moderate box office success. Her last film for 2006 was the drama feature Guilty Hearts.
In 2007, she starred in the films Smiley Face and Mama's Boy before gaining acclaim for her performance in the comedy film The House Bunny, where she also served as the producer. The feature also proved to be a box office success, earning $70,442,940 against its $25 million budget.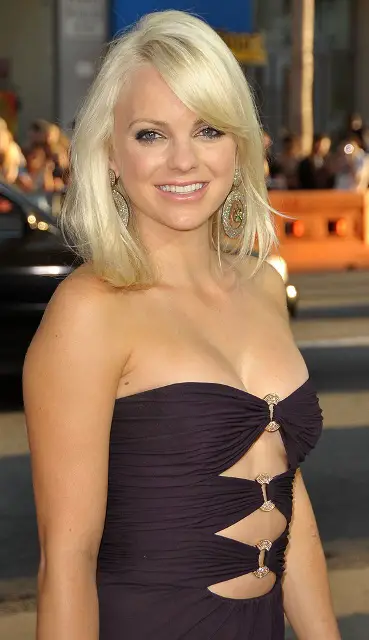 Recent Films and Plastic Surgery
During the next few years, she starred in such movies as Frequently Asked Questions About Time Travel (2009), Observe and Report (2009) and provided voice works in the animated films Cloudy with a Chance of Meatballs (2009) and Alvin and the Chipmunks: The Squeakquel (2009).
In 2011, she starred alongside Topher Grace and Teresa Palmer in Take Me Home Tonight. The film garnered poor reviews and failed to bring back its $19 million budget, only earning $6,923,891 domestically. Later that year, she co-starred with Chris Evans in the romantic comedy What's Your Number?
She has since appeared in other films like Alvin and the Chipmunks: Chipwrecked (2011), The Dictator (2012), Movie 43 (2013), I Give It a Year (2013) and Cloudy with a Chance of Meatballs 2 (2013). Also in 2013, she as cast as Christy Plunkett in the television series Mom.
In an interview a few years back, Faris got candid with her previous relationship before her second marriage with actor Chris Pratt and how that pushed her to have a plastic surgery. After the demise of her first marriage in 2007, the actress admitted to having a breast augmentation and subsequently began to hit the party scene in Hollywood, calling this period her "wild years".
The Scary Movie actress particularly said that she went under the knife to have breast enhancement a year after her divorce to enjoy her single life. On this experience, she said: "I was like, 'F*** it, I've got nothing to lose, nobody to support." Now, she definitely has someone to support as she is now a mother to son Jack (born in 2012) with husband Chris Pratt, to whom she's married since 2009.