Early Career and Acting Breakthrough
Morena Baccarin was born on June 2, 1979 in Rio de Janeiro, Brazil to actress Vera Setta and journalist Fernando Baccarin. She relocated with her family to Greenwich Village, New York when she was seven after her father was transferred to work as an editor at Globo TV's headquarters.
In New York, she studied at the Public School 41 and New York City Lab School for Collaborative Studies, where she and actress Claire Danes were classmates. She later enrolled at the Fiorello H. LaGuardia High School of Music & Art and Performing Arts. She then entered the theater program at the Juilliard School.
In 2001, she made her acting debut when she landed her first film role in the feature about the fashion industry titled Perfume. She later appeared in the independent movie Way Off Broadway. The following year, she played a minor role in the comedy-drama movie Roger Dodger, which received good reviews from critics but was not a commercial success.
During this period, she served as Natalie Portman's understudy in the critically acclaimed production of The Seagull. In 2002, she landed her first television role as Inara Serra in the TV series Firefly. Her role in the show earned her significant attention and despite the program being cancelled after 11 of the 14 episodes were aired, it achieved financial success after being released on DVD.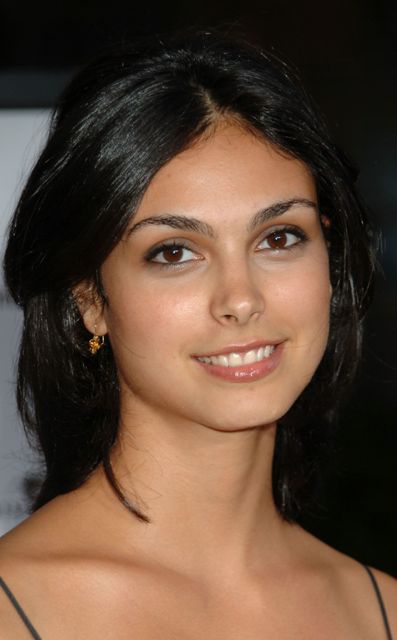 She then reprised her role as Inara Serra in the 2005 film Serenity. Reception for the movie was mostly positive though it did not generate impressive box office ticket sales, only earning over $38 million with a $39 million budget. The movie was able to bring back its budget after its home media release.
Also in 2005, she voiced Black Canary in three episodes of the animated series Justice League. Around the same time, she made guest appearances in some television shows, including The O.C., How I Met Your Mother and Justice. In 2006, she landed the role of Adria in five episodes of the Canadian-American TV series Stargate SG-1.
The following year, she starred as Alice Carter in the TV film Sands of Oblivion and played the role of Nurse Jessica Kivala in nine episodes of Heartland. In 2008, she appeared in such television series as T Takes, Dirt and Numb3rs.
Also in 2008, she played a minor role in the psychosexual-thriller Death in Love and reprised her role as Adria in the direct-to-video film Stargate: The Ark of Truth. She next appeared as Rose Montgomery in the mystery–thriller film Stolen, alongside Josh Lucas, Jon Hamm and Rhona Mitra.
In 2009, she gained wider fame when she was cast as Anna in the science fiction TV series V, which ran for two seasons on ABC until 2011. For her performance, she was nominated for a Saturn Award for Best Supporting Actress on Television in 2010 and 2011.
Subsequently, she appeared as Allison in the television film Look Again and appeared as Erica Flynn in two episodes of The Mentalist. During this period, she was also cast as Jessica Brody in the Showtime series Homeland, starring alongside Damian Lewis and Claire Danes.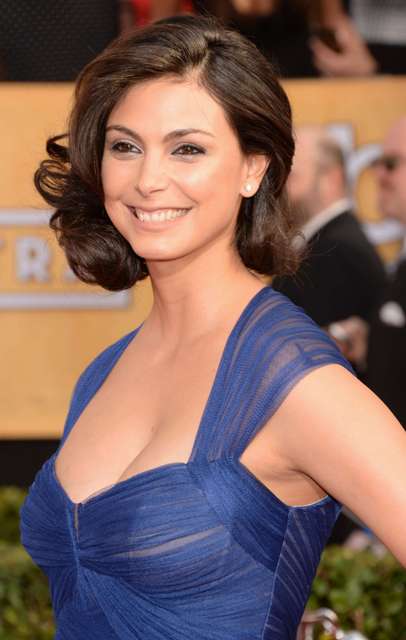 Continued Success and Plastic Surgery
The series has received acclaim since its premiere, winning multiple awards, including the 2012 Primetime Emmy Award for Outstanding Drama Series, and the 2011 and 2012 Golden Globe Award for Best Television Series – Drama. For her role as Jessica, Damian Lewis' wife, she received a Primetime Emmy nomination for Outstanding Supporting Actress in a Drama Series in 2013.
The Brazilian beauty captures substantial attention in her own glamorous way and even though she's in her mid-30s, Baccarin still looks way younger. As she stepped into the limelight recently, thanks to her strong performance in another strong TV show Homeland, people have begun to wonder if the actress has bothered to go under the knife to polish her appearance.
There have been several reports about the television star undergoing some cosmetic procedures to interfere with her natural beauty starting with a breast augmentation. Observers have noticed that the Homeland actress has fuller breasts recently when compared to her previous appearances.
Is this Baccarin's way to launch a sexier image? It's not a secret that when celebrities become more famous, they tend to feel more insecure of their appearance that in order to match their supposed-to-be popularity they sometimes make the wrong decision to go under the knife.
Not that her "new" breasts look awful. They sure make her sexier but for a lot of reasons, nothing beats natural. It just is. And since she'll be 40 in a few years, there are also rumors that not only did she have a breast enlargement, Baccarin also has had a breast lift.
Some people have also wondered why the actress seems to look very young and how she maintains a very smooth-looking appearance, prompting them to suspect that her unblemished and tight-looking face is a result of a face lift. In addition, it has also been said that to ensure she doesn't have any wrinkles and fine lines, the actress also makes certain she receives Botox.