Early Career and Acting Breakthrough
Karen Sheila Gillan was born on November 28, 1987 in Inverness, Invernessshire, Scotland to parents Marie and John Gillan. Her father is a singer and a recording artist. She is an only child. At age seven, she learned how to play the piano and soon developed an interest in acting where she joined many local youth theatre groups.
She also took part in multiple productions at Charleston Academy. When she was 16, she relocated to Edinburgh and earned an HNC Acting and Performance course at Telford College. By the time she was 18, she moved to London to attend the Italia Conti Academy of Theatre Arts drama school, finishing a Bachelor of Arts in acting.
Her modeling career initially began while attending Italia Conti after she was scouted by a modeling agency. She then modeled in the launch party of Nicola Roberts' Dainty Doll Make-Up Range. In 2006, she made her television debut when she appeared in an episode of the TV series Rebus. She landed this role while also studying at Italia Conti.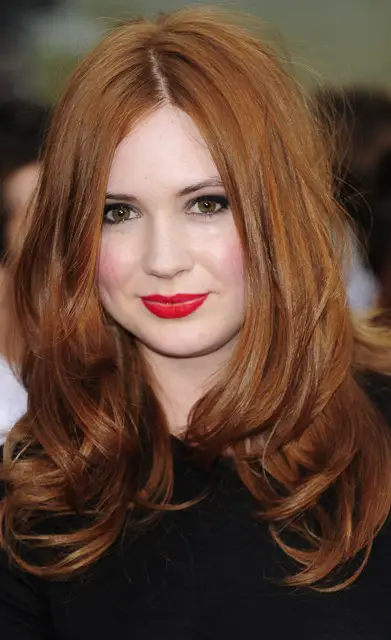 In 2007, she became a cast member of the sketch comedy series The Kevin Bishop Show. The following year, she appeared in Channel 4's TV film Stacked playing the role of Ginny Turner. She then made her big screen debut playing a minor role in the British drama movie New Town Killers.
Around the same time, she made various guest appearances in such TV programs as Coming Up, Doctor Who and Harley Street. Her next film came in 2010 as Ally in the supernatural thriller Outcast. She later appeared as Coll in the TV series The Well.
Also in 2010, she was cast as Amy Pond, the Eleventh Doctor's first companion in the British science fiction series Doctor Who. She subsequently appeared in the sixth series in 2011 and in the first five episodes of the seventh series in 2012. She then appeared as herself in the concert Doctor Who Prom and in the documentary series Doctor Who Confidential.
In 2012, she starred as Jean Shrimpton in the television film We'll Take Manhattan and appeared in the TV series In Love With Coward. The following year, she was cast in John McKay's British romantic comedy feature Not Another Happy Ending, starring alongside Stanley Weber and Freya Mavor.
She then returned to television with appearances in the TV shows NTSF:SD:SUV:: and A Touch of Cloth. In 2014, she starred as Kaylie Russell in her first American project, the psychological horror feature, Oculus. Reviews for the movie were mostly positive and it also became a commercial success, grossing over $40 million on a $5 million budget.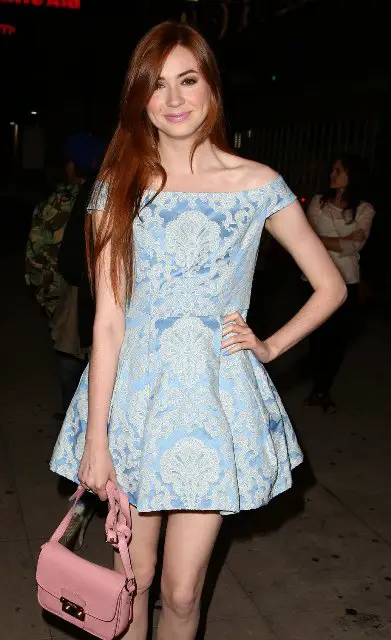 Hollywood Success and Plastic Surgery
She next starred as Nebula in the American superhero film Guardians of the Galaxy, starring alongside Chris Pratt, Zoe Saldana, Dave Bautista, Vin Diesel, Bradley Cooper, Lee Pace, Michael Rooker, Djimon Hounsou, John C. Reilly, Glenn Close, and Benicio del Toro.
The movie will be released on August 1, 2014 in the US though it has already been screened to critics where it received mostly good reviews. With a budget of $170 million, it is expected to perform well at the box office. For her role, Gillian researched Spartans, trained for two months and even shaved her hair.
She will star in the 2015 upcoming film In a Valley of Violence, in which she will star alongside John Travolta, Ethan Hawke and Taissa Farmiga. She will also appear in her first lead role in a TV series as Eliza Dooley in the upcoming show Selfie, which will premiere in September 2014.
The Scottish actress is beginning to gain stardom in Hollywood, thanks to her remarkable role as Amy Pond in the hit British show Doctor Who. With her recent and upcoming projects in the US, the 26-year-old actress is expected to make it big. But with her new-found fame comes the rumors about her plastic surgery involvement.
There have been reports suggesting that the Doctor Who star has probably had a rhinoplasty procedure. Though the transformation on Gillan appears to be subtle, observers think that the possibility is evident. While her alleged nose job is uncertain, some people think that her lip enhancements aren't, judging from her lips being fuller and more pouty-looking. The actress hasn't responded to any of the rumors about her plastic surgery so people could only assume.