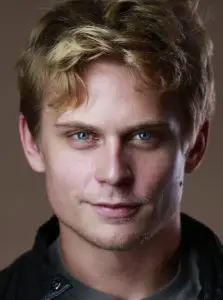 American actor Billy Magnussen had his career beginnings in the late 2000s. After appearing in a short film, he landed the part of Casey Hughes in the soap opera As the World Turns. At the same time, he appeared as Alex Marinelli in 3 episodes of The Beautiful Life: TBL. In 2009, Magnussen had his big-screen debut in the film Happy Tears. That same year, he appeared in the film Blood Night: The Legend of Mary Hatchet.
He went on to star as Claude Kenton in the 2010 film Twelve. He later had starring roles in the movies Choose, Damsels in Distress, Surviving Family, and The Brass Teapot. Also, he had 2-episode parts in CSI: Crime Scene Investigation and Boardwalk Empire. The actor's film career continued to become more prolific. He starred in the films Revenge of the Green Dragons, Into the Woods, I Smile Back, and The Meddler.
In 2015, he portrayed Doug Forrester in Steven Spielberg's Bridge of Spies. That same year, he also starred in the film The Great Gilly Hopkins. Magnussen had simultaneously played recurring roles in The Divide, Unbreakable Kimmy Schmidt, and Get Shorty. He also portrayed Kato Kaelin in The People v. O. J. Simpson: American Crime Story. His most recent work on the small screen was as Joshua / Nick Sullivan in the web series Tell Me a Story. This year, he starred in Velvet Buzzsaw and Aladdin.
Apart from his rigorous physical training, the actor practices discipline when it comes to his diet plan. For his role in Twelve, for instance, the actor talked about his preparation to toughen his body for his part. "I gained 25 pounds — I worked out for four months, five times a week, had protein shakes, watched my diet," shared Magnussen. Even when he's not working, the actor eats healthily as part of his lifestyle. He eats lots of protein, vegetables, complex carbs, and healthy fats.