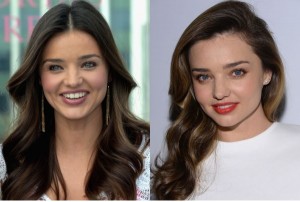 Early Career and Success in Modeling
Miranda May Kerr was born in Sydney, Australia on April 20, 1983. Though she was born in Sydney, she was actually raised in a small town in New South Wales. She spent her childhood in the countryside where she spent her younger years actively on her grandmother's farm. In order for her and her brother experience the life in the city, her parents moved them to Brisbane. Prior to pursuing modeling professionally, Kerr studied nutrition and health psychology at school.
She has initially started modeling as she was entering her teens after joining an annual magazine contest, which she went on to win. Before her 14th birthday, she traveled to Sydney to do a photo shoot for the said magazine. However, her appearance on the magazine was not appreciated by some people with the local media expressing their concern for her young age since she was featured wearing bathing suits at age 14.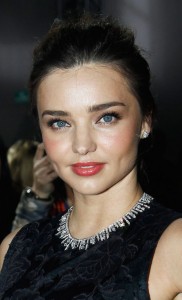 She next began her modeling career in Australia officially, signing up with an agency there. After appearing in a number of beachwear advertisements for the surf chain Billabong, Kerr garnered further recognition as a model. Not only did her profile in Australia increased, she also became more known in the Asian markets. This prompted her to move to New York City to further her career as a model.
Upon arriving in New York, she made several runway appearances and went on to sign with NEXT Model Management some time in 2004. Already a prolific model, she instantly booked jobs for such labels as Baby Phat, Lisa Ho, Rock and Republic, Roberto and many others. At the same time, she also appeared on the magazines ELLE, Australian Vogue, and Harper's Bazaar and became recognized by television viewers for her appearances on the TV commercials for such companies as Bonds and Veet.
Some time in 2006, she appeared in an episode of the American reality show Project Runway, modeling designs of one contestant. She officially debut in the US market after signing a modeling deal with Maybelline New York. She went on to appear in the music video of the single "Number One" by Kanye West and Pharrell along with other models from NEXT. Further prominence came in 2007 after becoming the first Australian to become a Victoria's Secret Angel, exposing her to a more mainstream market worldwide. Kerr has since become a well-known model and continues to be highly prolific in her work.
Has Miranda Kerr had Plastic Surgery?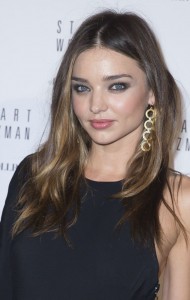 32-year-old Australian model Miranda Kerr is now a prominent celebrity, thanks to her high-profile works in the industry and somehow, for marrying A-list actor Orlando Bloom (they have a son together and are currently separated), too. Thus, it becomes less shocking when someone like Kerr becomes a target of plastic surgery rumors. Famous people usually get something like this. The Aussie beauty specifically caught the attention of some observers while attending the Cannes Film Festival recently. It's because she wore a very revealing gown in the event, which showcased her cleavage very prominently.
With this, some noticed how her breasts have appeared to have gone bigger compared to her previous average-sized bosom. Comparisons can't be hard to do considering Kerr started out early as a model, thus, those who have followed her career can definitely notice when notable changes are made, and in this case, it looks like some noticed how her cleavage has become fuller. Plastic surgery, maybe? Even some plastic surgeons who have not treated Kerr had shared their opinions, saying it is possible that breast implants were performed as her A-cup magically became a C. However, all these are just claims since Kerr hasn't addressed the reports yet.