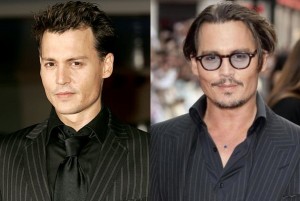 Early Career and Widespread Hollywood Success
Johnny Depp was born on June 9, 1963 in Owensboro, Kentucky, U.S.. He first developed an interest in music after receiving a guitar from his mother when he was 12. This led him to join multiple garage bands. After his parents' divorce when he was 15, he dropped out of high school to pursue his ambition of becoming a rock musician. Interestingly, he attempted to go back to school after two weeks of being gone, but the school principal told him to follow his dream instead.
Afterwards, he got involved with The Kids, a band that's somewhat famous locally. Joining the group, he traveled to Los Angeles with them in the hopes of getting signed, but the band eventually disbanded so he collaborated with the band Rock City Angels, even writing a song for them. During this time, she got married to Lori Anne Allison, the sister of one of his bandmates, who happened to work as a make-up artist. This led for an introduction between him and actor Nicolas Cage, who suggested Depp tried acting, so he did.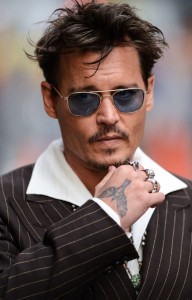 He was supposed to star in the 1986 film Thrashin' with his then-fiancée Sherilyn Fenn after the director cast him, but he was rejected by the film's producer. His film debut actually took place in 1984 with the movie A Nightmare on Elm Street. He next played a minor role in Oliver Stone's Platoon released in 1986. The following year, he gained mainstream recognition after securing the part of Officer Thomas "Tom" Hanson, Jr. on the television series 21 Jump Street. This established him as a teen idol.
His role on the show ended in 1990. It was also that same year that he starred as the titular character in Tim Burton's Edward Scissorhands, which marked their first collaboration in cinema. In the next few years, he played the title roles in What's Eating Gilbert Grape, Ed Wood, Don Juan DeMarco, and Donnie Brasco. He gained further success with his lead parts in Fear and Loathing in Las Vegas and Sleepy Hollow.
His cinematic success continued in the 2000s with lead performances in Chocolat, Blow, and a supporting role in Once Upon a Time in Mexico. However, it was his role as Captain Jack Sparrow in 2003's Pirates of the Caribbean: The Curse of the Black Pearl that secured him international prominence. He has since reprised the said role in the subsequent Pirates of the Caribbean films, the latest of which was released in 2011 (Pirates of the Caribbean: On Stranger Tides). He also became best known for playing Willy Wonka in Charlie and the Chocolate Factory.
As mentioned, Depp has collaborated with director Tim Burton many times after Edward Scissorhands and Charlie and the Chocolate Factory, such as in Corpse Bride, Sweeney Todd: The Demon Barber of Fleet Street, Alice in Wonderland, and Dark Shadows. Also a critically acclaimed actor, Depp received an Oscar nomination for his performances in Pirates of the Caribbean: The Curse of the Black Pearl (2003), Finding Neverland (2004), and Sweeney Todd: The Demon Barber of Fleet Street (2007).
Has Johnny Depp had Plastic Surgery?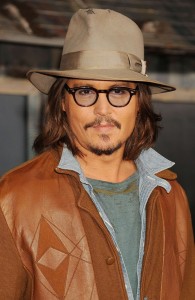 The 52-year-old actor is still sharing his quirkiness in the most incredible ways possible through his continuous work on the big screen. However, just like other actors reaching the crucial age, Depp also faces questions involving his physical appearance. Because he's already in his 50s, some are now wondering if the actor has had undergone plastic surgery at one point to defy aging. But based on his recent photos, it is only fair to say that the actor seems to opt aging gracefully.
For one, he has lines and wrinkles on his face and he seems to be unaffected by them. He continues to do his work as an actor, feeling confident that these signs won't affect his capability as a multi-talented actor, which realistically speaking, really don't. It's just that sometimes, media's perceived definition of beauty mainly lies on flawlessness and youthfulness, which other celebrities find stressful and insulting, driving them to a plastic surgeon's clinic. In Depp's case, invasive procedures seem unlikely. If ever he's done anything to enhance his face, it may be only minor cosmetic enhancements like Botox and fillers.