Early Career and Breakthrough on Film
Mira Katherine Sorvino was born on September 28, 1967 in New York City, New York to Lorraine Ruth Davis and actor and director Paul Sorvino. She has a brother, Michael, and a sister, Amanda. She grew up in Tenafly, New Jersey. In Tenafly, she acted in and wrote background plays with her childhood friend, actress Hope Davis.
She also performed in theater productions at Dwight-Englewood School. She was then accepted into Harvard University. She became fluent in Mandarin Chinese after she studied for a year as an exchange student in Beijing, China. In 1989, she graduated magna cum laude with a degree in East Asian Studies from Harvard.
During the next three years, she stayed in New York City trying to pursue a career in acting. She first appeared in the short film The Obit Writer in 1993. That same year, she was hired as third assistant director when the movie Amongst Friends began production. She was then promoted to casting director, then to assistant producer until she was finally offered a lead role.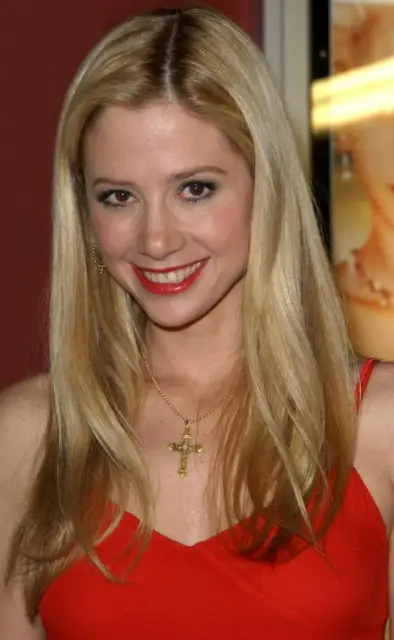 Amongst Friends received good reviews and Sorvino herself was critically praised for her performance, which helped jump start her career. She next appeared as Sandra Goodwin in Robert Redford's Quiz Show and as Marta Ferrer in Whit Stillman's Barcelona.
The following year, she played Monika in Sweet Nothing. Subsequently, she made her breakthrough after she was cast in Woody Allen's Mighty Aphrodite. In the film, she plays Linda Ash, a happy-go-lucky prostitute. Her performance in the movie established her as a star and earned her rave reviews, winning her an Oscar for Best Supporting Actress.
Aside from an Oscar, she also won other awards such as a Broadcast Film Critics Association Award for Best Supporting Actress, Golden Globe Award for Best Supporting Actress and National Board of Review Award for Best Supporting Actress.
Mighty Aphrodite itself received good reviews from critics and became a moderate box office success, grossing over $26 million on a $15 million budget. She next starred in the movies Blue in the Face, Beautiful Girls, Tales of Erotica and Tarantella. In 1996, she portrayed Marilyn Monroe in the TV movie Norma Jean & Marilyn, which earned her Golden Globe and Emmy nominations for Best Actress.
In 1997, she portrayed Romy White in the comedy feature Romy and Michele's High School Reunion, opposite Lisa Kudrow. Reception for the movie was mostly positive and it also went on to become a box office success with a worldwide earnings of $29,235,353.
Later in 1997, she starred as Dr. Susan Tyler in Guillermo del Toro's science fiction horror film Mimic. The movie received mixed to positive reviews but it failed to bring back its $30 million budget with its total earnings of only $25,480,490.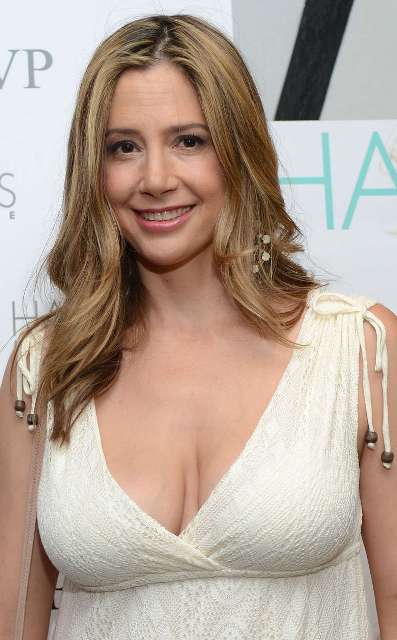 Subsequent Projects and Plastic Surgery
During the next few years, she starred in the movies The Replacement Killers, Lulu on the Bridge, Too Tired to Die, Free Money, At First Sight, Summer of Sam, The Grey Zone, The Triumph of Love, WiseGirls, Semana santa, Between Strangers, Gods and Generals and The Final Cut, among others.
In 2005, she played Kate Morozov in the television movie Human Trafficking, for which she was nominated for a Golden Globe Award for Best Actress – Miniseries or Television Film. She was again critically acclaimed for her role as Wendy Porter in the 2009 drama film Like Dandelion Dust, for which she won a New York VisionFest Award for Acting – Female Lead.
She was then nominated for a Milan International Film Festival Award for Best Actress for her performance in 2012's Trade of Innocents. She also starred opposite Abigail Breslin in 2012's Perfect Sisters and appeared in 2013's Space Warriors. Recently, she appeared as Head Detective Betsy Brannigan in the television series Psych and plays a recurring character, Sara, in the science fiction post-apocalyptic TV series Falling Skies.
The 46-year-old actress is looking good despite her age because of getting some cosmetic help. Since achieving stardom for her role in Mighty Aphrodite at age 29, Sorvino has since looked fabulous because of her involvement with plastic surgery. First, it can be observed that the Mimic actress is a regular Botox user.
In addition to Botox, it can be noticed that she has had something done to her jaw because it looks more defined in the present. With this comes the possibility of a chin implant. Facial plastic surgery expert Dr. Paul Nassif also believes that the actress may have undergone a rhinoplasty procedure as well, in addition to Botox and chin implant.