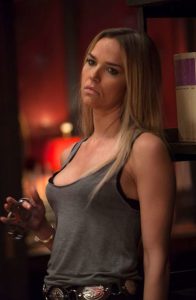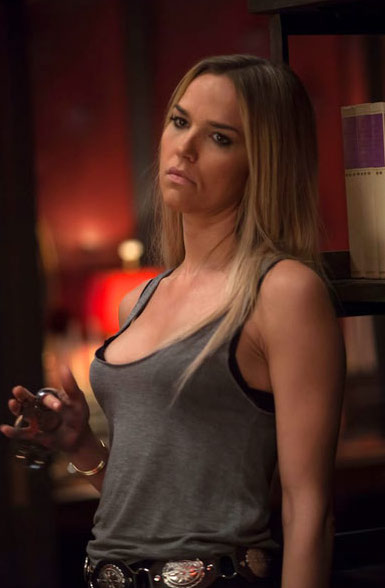 It was in 2003 that actress Arielle Kebbel got her professional acting start. She did so in an episode of the show Judging Amy. That same time, she landed her first recurring role as Lindsay on the popular series Gilmore Girls. After this, she played in 5 episodes of Grounded for Life. She also started a career on the big screen, debuting in the movie Soul Plane. Her first starring role in the movies was as Elyse in American Pie Presents: Band Camp. She next played Allison Fleming in the horror film The Grudge 2, earning her further recognition.
She went on to star in the films John Tucker Must Die, Aquamarine, and The Uninvited. She also played Alexia "Lexi" Branson on The Vampire Diaries. In the 2010s, she starred as Paige on Life Unexpected and Vanessa Shaw on 90210. She later starred in the films Vampires Suck, I Melt with You, Mardi Gras: Spring Break, and Think Like a Man. From 2015 to 2016, she played Tracy Legette on the HBO series Ballers. She went on to land the role of Olivia Charity on the NBC series Midnight, Texas, which she started starring in last year. Meanwhile, her latest film role was as Gia Matteo in Fifty Shades Freed.
Aside from sticking to a healthy diet plan, the actress also maintains her slender physique and overall toned figure by being active. Recently, the actress has also upped her workout routine in order to train for her role on the new show Midnight, Texas. Talking about it, she admitted how the training for her character was physically demanding.
"We were filming about six days a week. Even if I didn't have a fight scene, I trained every day to prepare for the next scene and just to stay in shape. We'd do a number of weapons, fight training and boxing. We didn't have a gym on set. So, John and I would break up workouts in between scenes," she said. What kind of workouts were involved during her training? She shared: "We usually stretch and use a vibrating roller for about 15-20 minutes before we start training. Growing up dancing and doing other sports, I already knew how to stretch, but what I didn't know was how sore I was going to get from this specific training and how much the roller would help with soreness."