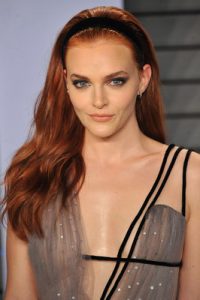 Madeline Brewer first got the role of Tricia Miller on the Netflix series Orange Is the New Black. She played the part in a total of 7 episodes in 2013, marking her acting debut. Afterward, she got the role of Miranda Cates on another Netflix show Hemlock Grove. At the same time, she guest-starred in an episode of the CBS series Stalker. This was followed by a 2-episode stint as Billie Trump on the NBC series Grimm.
In 2016, she appeared in an episode of the British series Black Mirror, after which she starred as Agatha in 8 episodes of the show The Deleted. Soon later, she also pursued a film career, debuting in 2017's Flesh and Blood. That same year, she had a role in the movie Hedgehog. She then gained wider recognition for her roles as Janine/Ofwarren/Ofdaniel on the award-winning Hulu series The Handmaid's Tale. She's been working on the show since 2017. In addition, she starred in the 2018 film CAM and was cast for the upcoming film Captive State.
Thanks to her current gig on Hulu's The Handmaid's Tale, Madeline Brewer has a promising career in Hollywood. In order to make sure that she's always on the go as far as her acting career is concerned, the actress follows an active lifestyle to stay in top shape. Not only does she want to maintain a healthy weight, but she also wants to keep her strength up.
In an interview with The New Potato, she got candid about her workout routine. "Pilates is my go-to. I love long hikes that leave me covered in dirt and sweat and smiling," said the actress. Even when she's on the road, which pretty much is part of her job, she manages to do some exercises as well. "I like yoga, and I love walking around and exploring a new city," shared Brewer.