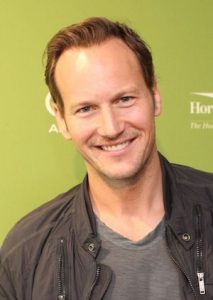 Hollywood actor Patrick Wilson got his acting start in the early 2000s. His television debut was in the series Angels in America. He soon made his cinematic debut in the film The Alamo playing the role of William B. Travis. Following this, he had roles in the films The Phantom of the Opera, Hard Candy, Little Children, Running with Scissors, Purple Violets, Evening, Life in Flight, and Lakeview Terrace.
He then became known for his role as Dan Dreiberg / Nite Owl II in the movie Watchmen. In the 2010s, he became further known for starring in the movies The A-Team, Morning Glory, and The Ledge. He also starred as Josh Lambert in the Insidious films, as well as Ed Warren in The Conjuring movies. Other films are Bone Tomahawk, The Founder, and The Hollow Point. This year, he starred in the movie The Commuter and Aquaman.
The actor is already in his mid-40s but he's in the best shape of his life. Staying active is part of his daily life. Even when he's not training for a role, Wilson makes sure that he works out on a regular basis. According to him, he's also concentrating on full-body workouts instead of exercises that involve isolating the muscles. He said: "I feel like I'm 15 again, and who doesn't want that kind of fearlessness, recklessness, and physicality? I think that's what everyone's striving for."
Basically, he's performing more reps but with less weight. The actor is also into running marathons. This is one of the things he does that keeps him fit and happy at the same time. "I've always looked at it as athletes' meditation. It's time that I can get away and think or not think. I wish I was more of a yoga person, but I'm not. This is it," he said.