Early Life and Career Breakthrough
Amber Laura Heard was born on April 22, 1986 in Austin, Texas to parents Paige and David. She studied at St. Michael's Catholic Academy in Austin until her junior year when she decided to leave to pursue a career in Hollywood. During her childhood, she was active in her school's drama department. She also appeared in local commercials and other ad campaigns.
After she moved to Los Angeles, she made her film debut in the 2004 sports drama movie Friday Night Lights. That same year, she made her first television debut when she appeared in the pilot episode of the series Jack & Bobby. This was followed by another appearance in the TV show The Mountain.
In 2005, she appeared in the films Side FX and Drop Dead Sexy. She later played Young Josey Aimes in the drama film North Country, which received positive reviews but became a commercial failure. Subsequently, she landed a guest spot in the hit series The O.C..
2006 was a good year for Heard as she gained recognition for her roles in Alpha Dog and All the Boys Love Mandy Lane. The former was screened at the Sundance Film Festival, received mixed reviews and was a box office success, earning over $32 million worldwide, while the latter generated buzz which gained Heard substantial notice.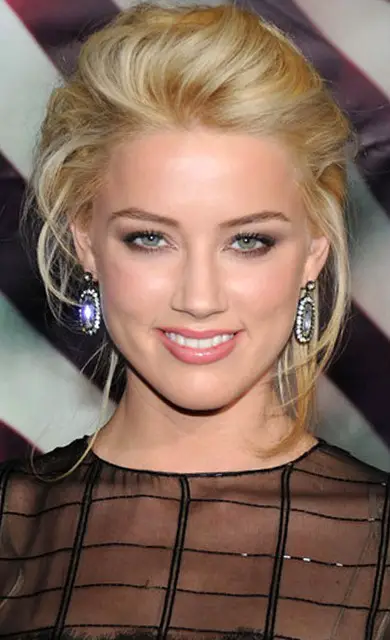 Also in 2006, she played Lila Archer, the main character Spencer Reid's love interest in the crime drama series Criminal Minds. The following year, she starred alongside Patrick Flueger, Adam Campbell, Katie Cassidy and Lauren German in the comedy-drama Spin, followed by the drama film Remember the Daze. During this period, she also appeared in an episode of Californication.
She was then cast as Greta Matthews in CW's Hidden Palms though it was cancelled after airing eight episodes. In 2008, she starred as Baja Miller in the action film Never Back Down. Despite the movie's negative reviews, it managed to become a box office success, earning more than $41 million on a $20 million budget.
Also in 2008, she played Angie Anderson in the comedy film Pineapple Express, alongside Seth Rogen and James Franco. The movie was well-received by critics and was a huge commercial success, grossing over $101 million on a $25 million budget. Her last film for 2008 was the ensemble movie The Informers, where she played the role of Christie, appearing alongside Billy Bob Thornton, Winona Ryder, Kim Basinger, Brad Renfro and Mickey Rourke.
2009 was also prolific time for the actress, appearing in four films and beginning with the black comedy ExTerminators. After this, she starred as Jenn Jones in The Joneses, co-starring Demi Moore and David Duchovny. She next made a cameo appearance in Zombieland, which achieved critical acclaim and was also a commercial success.
Lastly in 2009, she played the role of Kelly Porter in the horror thriller movie The Stepfather, a remake of the 1987 movie of the same name. Though the film mostly garnered poor reviews, it managed to become a moderate financial success, grossing over $31 million on a $20 million budget.
In 2010, she starred as Stephanie in the thriller film And Soon the Darkness, where she also served as co-producer. She next appeared in the independent drama movie The River Why and played the lead in John Carpenter's psychological horror film The Ward. The latter received mixed to negative reviews and was a commercial flop, only earning over $5 million on an estimated budget of $10 million.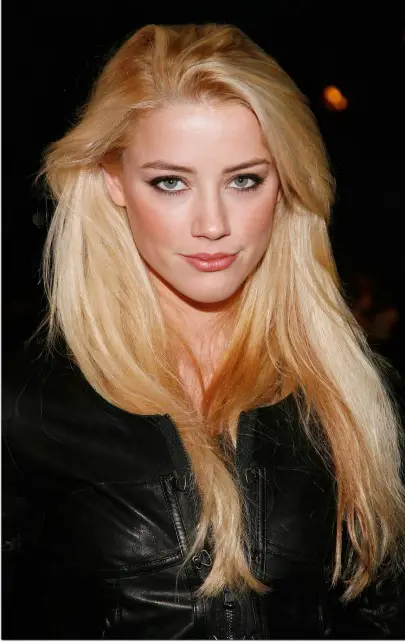 Continued Success and Plastic Surgery
She next starred opposite Nicolas Cage in 2011's Drive Angry, which was met with mixed reception and was also a commercial failure, only grossing over $28 million on a $45-$55 million budget. Subsequently, she starred opposite Johnny Depp in The Rum Diary, playing the part of Chenault, a role she reportedly has won out over Scarlett Johansson and Keira Knightley.
The Rum Diary received mixed reviews from critics but was also a financial disappointment, failing to exceed its estimated budget of $45-$50 million with a worldwide gross of over $23 million. Later in 2011, she appeared in the British show Top Gear. She was then cast as Bunny Maureen in the series The Playboy Club but it was cancelled after three episodes. She has since starred in such movies as Paranoia, Syrup and Machete Kills, all released in 2013.
Heard's inner star finally shone in 2008 with roles in Never Back Down and Pineapple Express. Since then she has starred in diverse films and caught people's attention with her beauty and talent. Recently, she got more popular when she began a romantic relationship with her The Rum Diary co-star Johnny Depp. They became engaged in 2013.
The 28-year-old actress also sparked rumors of plastic surgery after observers spotted her in an event with a distinctively fuller breasts. Heard is confident in showcasing her body even before that it is quite apparent how her present breasts differ from her previous ones.
This immediately prompted people to assume that Heard has undergone breast implants. After all, she continues to gain mainstream fame recently that she might have been pressured to make some physical changes. Her high-profile relationship with Johnny Depp has also somehow led her closer to Hollywood's inner circle, which may have caused her to have a change of heart about her body and opted for a sexier image.