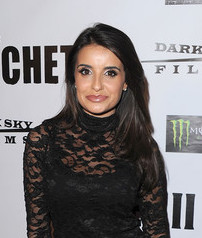 It was in 2006 that actress Mikaela Hoover started her career in entertainment. Her first role was as Cami in an episode of the TV series SamHas7Friends. Shortly after, she landed the role of Heather in the independent film Frank. This marked her movie debut. In 2008, she appeared with a minor character in an episode of Casanovas.
That same year, she had her first starring role as Madison Westerbrook in the web series Sorority Forever. At the same time, she appeared in the pilot episodes of Sparky & Mikaela and Humanzee!, as well as guest-starred in PG Porn. In 2009, she appeared in the film Lost Dream. She landed more roles on television in the 2010s, guest-starring in Team Unicorn, How I Met Your Mother, Happy Endings, Anger Management, Two and a Half Men, and The League.
During this period, she also had performances in the movies Super and Back in the Day. She went on to appear in the films Guardians of the Galaxy and The Belko Experiment, released in 2014 and 2016, respectively. Subsequently, she made one-episode roles in 2 Broke Girls and Lucifer. Her most recent work was in the short films Blacked Out and Bubble.
Mikaela Hoover stays in shape by eating right and exercising on a regular basis. Seeing her toned figure, we know she keeps in top shape by taking her fitness regimen seriously. She works out in the gym, tries new fitness classes, and a lot more to maintain a healthy body. Typically, she combines cardio, Pilates, and some form of weight training to herself fit and strong. She also works out at home or even during shoots whenever she gets too busy. Even as simple as taking walks is something that she considers a workout. Hoover also makes sure she spices things up, which is why she also does outdoor exercises and activities.