Hollywood Breakthrough
Michelle Lynn Monaghan was born on March 23, 1976 in Winthrop, Iowa, U.S. to a German American mother, Sharon and an Irish-American father, Robert Monaghan. For her secondary education, she attended East Buchanan High School. There, she became class president and performed in numerous plays. She graduated in 1994.
After graduation, she moved to Chicago to study journalism at Columbia College Chicago. Around the same time, she also began a career in modeling. She modeled in several places like Tokyo, Milan, Hong Kong and Singapore, as well as in the US. She then left for New York to pursue an acting career with only one semester remaining to complete her journalism degree.
In New York, she first modeled in multiple magazines and appeared in catalogs before she was able to penetrate the acting industry. In 2000, she made her television debut in two episodes of Young Americans. This was followed by more guest spots in such shows as Law & Order: Special Victims Unit and Hack.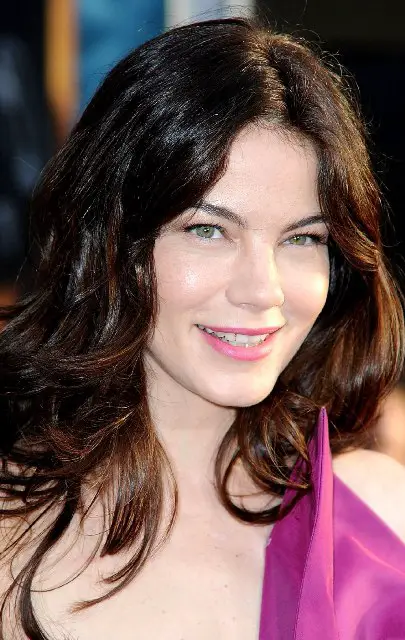 In 2001, she made her big screen debut with a small role in Perfume. The following year, she appeared in Adrian Lyne's Unfaithful, starring Richard Gere and Diane Lane. She then got her big break on television after being cast as Kimberly Woods in Boston Public.
After Boston Public, she returned to the big screen with the 2003 film It Runs in the Family. During the next few years, she starred in such films as Winter Solstice (2004), The Bourne Supremacy (2004), Mr. & Mrs. Smith (2005) and North Country (2005).
Also in 2005, she played the role of Harmony Faith Lane in Kiss Kiss Bang Bang, for which she was nominated for the Saturn Award and the Satellite Award for Best Supporting Actress. The following year, she gained mainstream recognition for her role as Julia, Tom Cruise's love interest in Mission: Impossible III.
In 2007, she appeared in Gone Baby Gone, where she garnered substantial attention and starred opposite Ben Stiller in the romantic comedy The Heartbreak Kid. The following year, she starred as Diane Ford in Trucker, for which she won the San Diego Film Critics Society Award for Best Actress. Later that year, she co-starred with Patrick Dempsey in the romantic comedy Made of Honor.
She also co-starred with Shia LaBeouf in the action thriller Eagle Eye, played the role of Rebecca in Somewhere, starred alongside Robert Downey, Jr. in the comedy film Due Date and appeared opposite Jake Gyllenhaal in Source Code. In 2011, she made a brief appearance as Julia in Mission: Impossible – Ghost Protocol, though her role was uncredited.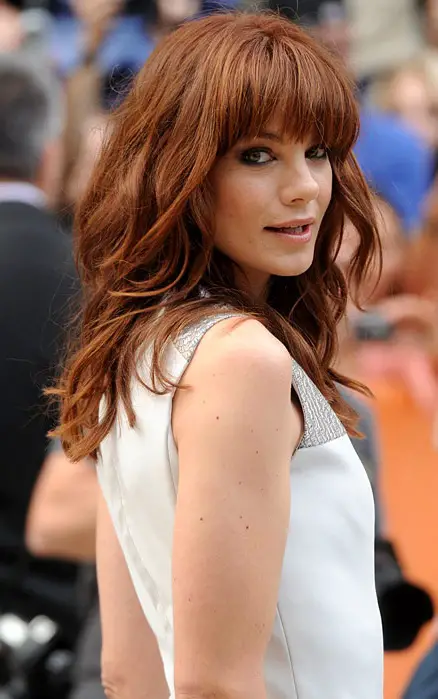 Recent Films and Plastic Surgery
Her prolific film career continued with the 2011 action biopic Machine Gun Preacher alongside Gerard Butler and Michael Shannon. The movie received poor reviews and was a commercial flop, earning only $1 million worldwide against its 30 million budget. This was followed by the film Tomorrow You're Gone where she played the role of Florence Jane.
She recently appeared in the movies Penthouse North, Expecting and Blindsided. Her upcoming films are Fort Bliss, Better Living Through Chemistry, A Many Splintered Thing and Pixels. She also returned to television, starring as Maggie Hart in the critically acclaimed HBO series True Detective, alongside Woody Harrelson and Matthew McConaughey.
Clearly, Monaghan has proved to be a fine actress in Hollywood. She has almost explored all acting possibilities, playing various roles in several films. Her roles in mainstream movies have helped in establishing her as a real leading lady. Now that she's a famous celebrity in her own right, fans and critics alike are wondering if the True Detective actress is all natural.
When asked about plastic surgery, the 38-year-old actress revealed that she's not up for it. She further explained: "I don't think it's for me. The acting that I respect is about conveying emotion without really speaking. I'm not saying I jump for joy when I see new laugh lines, but I would try every possible recourse before going under the knife."