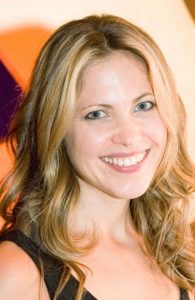 Canadian actress Pascale Hutton first starred in the TV film Hollywood Wives: The New Generation back in 2003. The following year, she had her cinematic debut in the film Ginger Snaps 2: Unleashed. She next had roles in the films Chicks with Sticks, A Simple Curve, and Shred. She also had performances in the straight-to-video movies The Art of War II: Betrayal and Revenge of the Boarding School Dropouts.
During this period, she also made several guest appearances on television, mostly one-time roles. Her first recurring character she ever landed was as Julianna Vejzna in the crime drama Intelligence. She next played recurring role Kira Marlowe in Flashpoint. After starring in the TV movie Elopement and A Family Thanksgiving, she played Abby Corrigan in Sanctuary. She next starred as Krista Ivarson in the TV series Arctic Air.
As of 2014, she stars as Rosemary Coulter in the Hallmark Channel series When Calls the Heart. She's also starred in more Hallmark TV films these past few years. Also, she had performances in the movies Cats & Dogs: The Revenge of Kitty Galore, Afghan Luke, The Unspoken, and S.W.A.T.: Under Siege.
Pascale Hutton stays in shape by eating the right types of food. Now in her 40s, it's since come natural for her to crave for healthy meals. Most times she listens to what her body needs and it usually needs something nutritious. Hence, processed and junk foods for her are things of the past. It's very rare for her to eat any fast food meals these days.
As for her diet plan, it typically consists of lean meat, complex carbs, and salads. For her protein intake, she has fish, chicken, eggs, soya, and broccoli. In every meal, she also incorporates veggies all the time, which is why eating salad is something that she does daily. She also consumes plenty of fruits for their antioxidants.