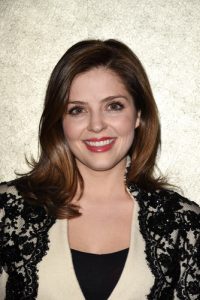 Hollywood star Jen Lilley debuted in the 2007 film Suburban Skies. That same year, she also had her first TV role in an episode of Hannah Montana. She next played a small role in the movie Changeling. She went on to make one-time roles in Two and a Half Men, Criminal Minds, Castle, and Rules of Engagement. In 2011, she joined the main cast of the MTV show Disaster Date. That same year, she appeared in the TV movie iParty with Victorious.
Lilley gained recognition after landing the part of Maxie Jones in the soap opera General Hospital. Around this period, she also made a minor appearance in the French feature film The Artist. Following her stint on General Hospital, she played the title role in the independent movie The Book of Esther.
The actress became further known for starring as Theresa Donovan in the soap opera Days of Our Lives, which she played between 2013 and 2016. Simultaneously, she starred as Natalie Cardin in the TV show Youthful Daze. More recently, Lilley has starred in several Hallmark and Lifetime films. This includes A Dash of Love and Twin Betrayal, among others. This year, she starred in the TV movies Winter Love Story, Paris, Wine & Romance, and Love Unleashed.
The actress maintains a healthy body by choosing her foods well. Her diet plan is rather simple — she cuts back on sugary and fatty foods. Instead, she focuses on eating healthy fats, lean meat, whole grains, and lots of greens. In between meals, instead of snacking on fast food, she eats fruits and nuts instead. She also loves to snack on yogurt and smoothies. She also tries to eat in moderation. Binge-snacking is an absolute no-no for her. Every now and then, she indulges in her cravings, such as pizza, French fries, and chocolates.